Wellbeing
A Guide To Hosting A Party For People Who Hate Hosting Parties
Do you love a gin and tonic but hate having to make it for someone else? Do you think you make a pretty good spaghetti bolognese but wouldn't dream of serving it up to those foodie friends of yours? Here's a little secret: Whoever those people are that appear to be good at hosting parties are all liars and truly, it's an awful experience for everyone.
Here's what those people do in order to pull off a seamless party where guests won't feel the urge to check their phone every half hour, which yes, is something of a miracle.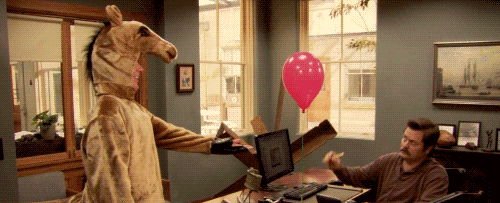 TGIF
That's right, it's all about the Friday party. Spreading the load throughout the week can actually mean that a) you get to enjoy the weekend and not spend your entire Saturday freaking out over fridge space and b) guests will expect less of you. Lowered expectations = less room for disappointment.
Send (actual) invites
Let's not get too ahead of ourselves. No one is suggesting spending money on stamps for goodness sake. But we can all agree that Facebook invites are out the window. Be a slightly better adult and move past a notification that majority of your guests will forget to respond to anyway. It's all about Paperless Post. Get amongst it.
The perfect menu
Free tip: don't cook pasta. Actually another free tip: don't cook anything that cooks quickly. It's all about the slow oven food, friends. Getting your food in the oven at around 5 or 6pm means you're done and can sit back while it cooks.
Think lasagne, pulled pork or beef bourguignon. Once you've chosen the hero, base your menu around that cuisine and make it share style. Easy.
Think beyond
Getting taken care of as an adult is something of a major treat. Take matters into your own hands next time you host and think outside the box. Outdoor movie party, bruschetta bar, backyard cricket, Moroccan picnic, DIY pizzas, toasted marshmallow station to name a few. Exploit the inner child in your guests and start Pinteresting for inspiration.
Get organised
Start prepping throughout the week to make your life a whole lot easier. Stock up your bathroom with toilet paper, spray and wipe your outdoor table and sort out the speaker situation. All of those loveless jobs that provide you with zero satisfaction and zero praise are, unfortunately, required. Sorry ya'll. Get those gloves on and get to work.
Create a cocktail station
Benefits include never having to find a glass for that annoying person who can't think for them self and creating an illusion that you are some sort of Gatsby party thrower genius.
Little bowls full of mint, orange zest, berries, lemongrass, kaffir lime or slices of grapefruit for the 'Make Your Own Gin Bar' earn extra special points.
Know your limits
Look, it's really commendable that you're keen to try your sous-vide machine for the first time, or trial out that recipe you've been wanting to experiment with on your guests, but it's probably a bad idea. Ain't nothing wrong with that tuna dish you've been nailing for years! Stick to what you know… please.
The finer details
Having people over for dinner? Setting the table before guests arrive will help suss out what you've forgotten. Things like water glasses, serving ware, napkins are the often forgot. It'll also mean you'll receive an 'ooooh' and 'aaaah' upon arrival of your guests and you'll casually blow it off like it's no big deal and that it's all under control when in actual fact it took you 20 minutes find six water glasses that matched.
The Chip Situation
It's fair to say that Doritos and Cheezels are the best snacks and just like recess in primary school, are undervalued and always get taken for granted. Unfortunately for your guests though, they do not suffice.
Splurge a little in the cheese aisle and go beyond the water crackers. No one likes water crackers – how are they a thing? Put together a space for the nibbles and go overboard. This is one situation where less is definitely not more.
Cleaning is a problem for Future You
Nothing kills the vibe like a host running around picking up empties and stacking dishwashers. Do everyone a favour and make it a tomorrow job. Future You will be shitty, but Current You will be deep in conversation about whether you would be Batman or Superman (pppft as if, Batman always).
Shoulda, coulda, woulda
Let's skip the conversations about how overcooked the rice is or how you "can't believe you forgot ice!" Persuasion is a powerful tool so how about we don't point out everything that's wrong with your party? Poker face team. If it's good enough for Lady Gaga, it's good enough for us.
If all else fails… Cards Against Humanity for the win!
---
Holly is the lady behind the food blog, The Wandering Matilda. She has spent the last five years writing and cooking across Europe and Asia. Tasting, treating, tippling and typing, Holly feels she has mastered adulthood when her butcher knows her name, she makes it in time for 6:30am yoga and can justify buying fresh blueberries over frozen ones. Follow her wanders @thewanderingmatilda.