Money
Bank Balance Confessions: The 28-Year Old Married Woman Trying To Pay A Mortgage
Here at The Cusp, we believe that talking about money empowers us to make more informed choices – and that tracking your spending can be revelatory. Here's the latest instalment in our series exploring the income and expenditure of young Australians. Want to get better with money? We can help you there, too.
We track everything that comes out of our joint kitty. So that's utility bills, takeaway meals, mortgage payments – any spending we do as a household. Everything is tracked in a spreadsheet and reconciled against our cash reserves, credit card and bank balances weekly.
It's partly about accountability. It's also a way of making sure that when we are going overboard in one area we will figure it out quickly enough to rein it in.
when we are going overboard in one area we will figure it out quickly enough to rein it in.
We really don't fight about money at all. We review our joint spending priorities together every few months, and we are both really motivated to do as much as we can on the house and mortgage front while we can, since our current jobs are well paid but insecure.
We earn about the same at the moment (he comes out ahead to the tune of like $20 a week) so currently we contribute equal amounts to the joint kitty. But in my last job I was earning $35k less than my husband, so I contributed significantly less to the household kitty. I don't think it makes sense for two people to contribute the same amount when there's a significant difference in income. The world is an unfair place; our home shouldn't have to be.
We also have a housemate and don't live in the inner city. I work in communications.
I don't usually track my personal spending – my 'pocket money' – because it's time-consuming and I like to live in ignorance about just how much my two-a-day coffee habit costs me long-term. (It's also frankly pretty low-stakes. If we don't have enough to pay the bills or make our mortgage payments then that's a problem, but my world isn't going to stop if I can't afford brunch.)
We split all household and health expenses and bills straight down the middle, so if we spent $25 on petrol on a given day, it'll be reflected below as $12.50*.
How much I make in a week: $1283 net
Debts: (joint) mortgage $366,133
I also owe a HECS-HELP debt but this is already reflected in my net income.
We have two main financial goals
Each week I put aside $192 into a general holding account to cover forthcoming household bills, $337 for work related to our fixer-upper house (e.g. surprise! the fridge has conked out), $50 into a holiday savings account and $5 into a 'rainy day' fund.
We have two main financial goals: one is to be able to afford to take a holiday once a year, and the other (slightly loftier) goal is to own our home outright within the next four years. We're on track for both but a change in the weather is just about enough to throw us off track for the second goal. That's okay. It's aspirational.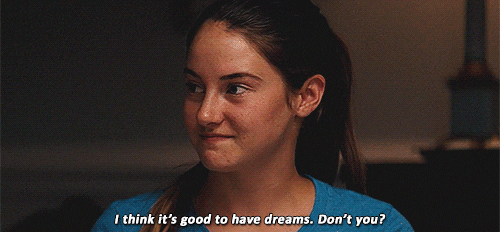 Wednesday
Morning coffee: $4.30
Train to work: $4.20
Lunch: $17.50 – A payday lunch (small salad and a coffee) which I immediately regret. Surry Hills seems to attract a sort of extra tax at smug cafes with exposed brickwork.
Bus to uni: $2.10
Compulsory uni course materials: $45
Evening coffee to see me through night class: $3.60
Train home: $2.94
Mortgage: $383.65*
Thursday
Train to work: $4.20
Flat white: $4
Lunch: $7.60 – I try to bring a packed lunch most days but if I run out of time I usually get Japanese – $7.60 will buy me a bowl of udon with tempura and kakiage.
Bus to Chippendale: $1.05
Beer: $8 – I split a jug with a friend.
More beer: $12.60 – This friend is a bad influence.
Train home: $1.68
Falafel and fattoush: $8.80 – This meal may share the same primary ingredients as a kebab but it's also got ~salad~ so I am definitely not drunk, not one bit.
Stan subscription: $10 – This is one of those things I signed up for months ago, don't use, and continue to pay for. If I ever start a business I will make everyone sign up to auto-renewing subscriptions.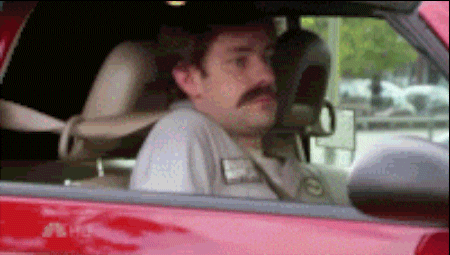 Friday
Doggie daycare: $9.90* – I am ashamed.
Train to work: $2.10
Coffee: $4
Train home: $2.10
Dinner at a nearby Indian place: $15.75* – This was our date night dinner. I am a cheap date.
Petrol: $22.14
Saturday
Avo smash and coffee: $26.00 – Sup Bernard Salt.
Parking: $6
Fruit and veggies: $9.15* – FRUIT AND VEGETABLE MARKETS, YOU GUYS. This is the per person cost for enough fruit and veggies to make dinner for a week, plus packed lunches, plus snacks.
Fresh flowers: $7* – The flowers are one hundo percent for me but I have bullied my husband over a number of years into believing they constitute a legitimate household expense, like dishwashing liquid.
Audible subscription: $14.95
Groceries (pasta, nuts, cheese, toilet paper): $11.18*
Pet insurance: $16.24*
Sunday
Coffee: $4.50
Another coffee: $4
Visit to a cafe: $17.50
iTunes: $4.47 – I'm not sure but I think this was me buying extra lives on Candy Crush. RIP my integrity.
Secondhand textbook: $70
Priceline: $22.48
Asthma inhaler: $3.50*
Laundry liquid and sponges from Aldi: $5.06*
Cable internet bill: $46.10*
Monday
Train to work: $4.20
Dog daycare: $9.10*
Coffee: $3.80
Lunch: $6.70
Bus to uni: $2.10
Diet Coke: $4.00
Train home: $2.94
Home and contents insurance: $67.79* (for two)
Tuesday
Coffee: $4.30
Train to work: $4.20
Coffee: $3.50
Bus to uni: $2.10
Supermarket: toothpaste, shampoo, tonic water, bread, dog kibble and a block of home-brand chocolate $20.25* (shared)
Gas bill: $56.50*
*shared expense
I spend a tonne more on snacks than I realised. I'm not sure yet whether this exercise will motivate me to change my behaviour, or just imbue my purchases with an extra layer of shame. I love snacks.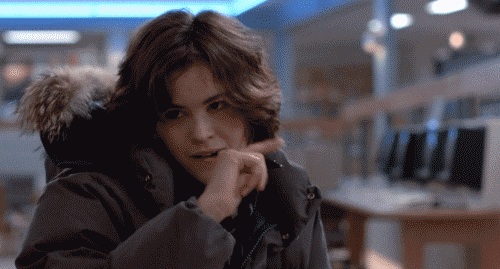 I definitely think we as a couple are more frugal than other people I know who are on similar money. Clutter makes me anxious so we don't buy a lot of stuff if we can avoid it; when we splash out it's usually on services. Still, a lot of people can't understand why we'd keep housemates around if we can afford not to; or why we'd want to move from the inner city to the boonies.
I don't think spending more money would actually make us happier
I have a few well-paid mates who have given up on the idea of home ownership and spend up on lifestyle instead, and I do sometimes look at what those friends spend on nights out and five-minute commutes and great wardrobes and regular holidays and, yes, smashed avo breakfasts and think "I want that, let's drop the hair-shirt routine". Which is a bit of a joke because of course we still spend money on extravagances and of course we could pare back further – we know how privileged we are. But also I don't think spending more money would actually make us happier. It's probably FOMO more than anything else.
So for now, I'd rather try to build a nest egg and then see where we are. We have it good right now but if we were to lose our jobs or face a recession, or if the crazy Sydney housing market were to take a hit, I'd want a roof over our heads at least.