Money
4 Non-Financial Skills That Save You Money
There are plenty of skills that you pick up on your path to money mastery. Things like learning how to do tax and figuring out an achievable budget require a magical mix of basic arithmetic, persistence, goal setting and patience. But once you've figured out how to save money – which basically involves siphoning it off and not touching it – you might be tempted to ask, "Is that all there is?" It can make saving money seem a little too black and white, cut and dry.
If you really want to super-charge your savings strategy there are a bunch of related skills that can help push your savings balance into the stratosphere. Here are a few ideas to get you started:
#1 Cooking
One of the most commonly cited tips for saving money? "Bring your lunch to work". Depending on what your usual lunch order is, you could be saving $10 to $15 every day. If you haven't nailed some straightforward cooking techniques and go-to dishes, it's time to get down to it.
Buying every meal you eat is unnecessarily expensive. Competence in the kitchen can be used to impress friends, family and lovers, increase your intake of healthy food – and bump up the bottom line. As my dad always says, "If you can follow instructions, you can cook." There are plenty of websites aimed at beginner cooks – here is a good place to start.
#2 Getting crafty
You don't have to be blessed with Picasso's artistic prowess to get into craft. Picking up any new skill is a process, and there might be some hits and some misses along the way. "Craft" encompasses a whole range of different skills and techniques – for our money-saving purposes, the best ones use things you have around the home, or supplies that are inexpensive. Here are some ideas for beginners keen on saving money. You could also try some Ikea hacks.
Crafts are a great way to save on gifts. And if you want to treat yourself, it's a great way to get that "new thing" buzz without having to buy something – just make it yourself!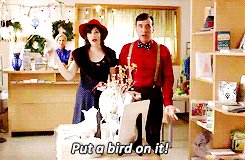 #3 Sewing
You don't need to know how to use a sewing machine or cut a pattern. Knowing how to do some basic stitching with a needle and thread can assure you get heaps of life out of your clothes: you can mend holes and reattach buttons without a care in the world. With a bit more confidence, you can hem your own pants and skirts. And if you start to get really good, you could even make your own clothes. Incredible.
#4 Negotiating = saving money for pros
Every so often a situation comes along where knowing how to haggle over a price can really pay off. When you're buying a car, or whitegoods, you can make massive savings by employing some bargaining tactics. You could even get your rent lowered.
Small savings add up, so mastering these skills could really pay off financially. But more than that, they'll also boost your confidence and independence – which is something money can't buy.