Wellbeing
Your Guide To Planning The Road Trip Of A Lifetime
There's nothing quite like a good old fashioned road trip. And you don't even have to go far – Australia and New Zealand are renowned for their unforgettable scenic drives. You won't even have to navigate the confusion that is driving on the other side of the road. Whether you're planning an extensive road trip or just a weekend getaway, we've got you covered with these 10 essential road trip tips to help prepare you for the journey.
#1. Get your car checked
Breakdowns are the worst – especially in unfamiliar territory. Before you leave, it's a good idea to get your checked by a mechanic. If your car isn't ready for the long journey, you might as well cancel the trip. There's nothing worse than a broken down car in the middle of nowhere. If you plan on hiring an Australian or New Zealand rental car, make sure that you hire from a company that performs all the necessary maintenance inspections and offers some form of roadside assistance.
There's nothing worse than a broken down car in the middle of nowhere
#2. Clean your car
Once you have maintenance sorted, the next step is to do a complete clean out of your car. Trust us, you don't want to be taking in the beautiful scenery of, say, the Great Ocean Road surrounded by dirty napkins, leftover food wrappers or receipts that have been strewn in the back seat and glove compartments. You'll be much happier starting your trip with a clutter-free car.
#3. Pack as light as possible
Hours spent squished in the back seat under a bulging suitcase won't be a pleasant experience. Think about what you really need and leave out any unnecessary items. Packing ahead, (not the morning of departure) and writing a list of what you actually need, is the best way to avoid this.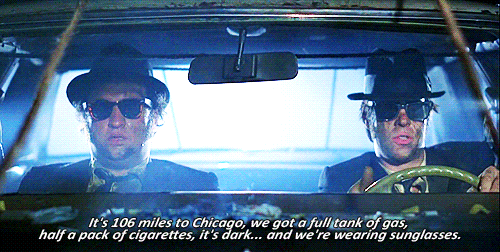 #4. Prepare meals before you leave
Anyone who's endured a long car ride after eating a greasy burger and fries grabbed on the run will tell you it's a bad idea. It sits like a brick in your stomach, and your car smells weirdly like a McDonalds fryer for hours after you've disposed of the evidence. Avoid this discomfort by packing snacks and meals for the road. When you need to restock, stop at a grocery store when you can – or ask Google for the best eatery in the next town you're planning to stop in.
#5. Pack an emergency kit
Just to be safe, pack an emergency kit with essentials like first aid supplies, warm clothes, bottles of water, a sturdy umbrella and non-perishable snacks. You never know what can happen on the road and you should be prepared for any situation.
#6. Download a road trip planner
There are plenty of websites and mobile apps that can help you hunt down attractions, activities, road trip ideas, directions and accommodation. itravelNZ, Airbnb and Yelp are great options.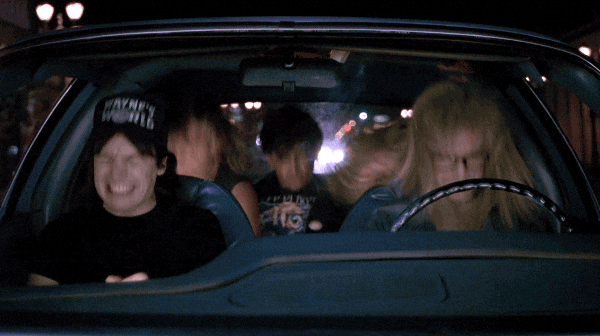 #7. Map out the best routes
Choose the route that will take you through the best sights even if it does take you longer. A road trip is all about taking in the view, not getting from Point A to Point B as quickly as possible. It would be a shame to miss out on any hidden gems and stunning sights in order to take a more direct, but boring route.
#8. Figure out sleeping arrangements
You may choose to book a motel each night or in advance, camp out or even sleep in the car. It all depends on your budget, and what is convenient and comfortable for you. If you want adventure, planning accommodation on the fly is fun and liberating; but some of us prefer the security of having a bed sorted well in advance. If you are planning to wing it, it pays to do a bit of local research – many popular tourist spots have bans on sleeping in your car, and you could end up with a fine.
If you are planning to wing it, it pays to do a bit of local research
#9. Make a playlist
There's nothing better than cruising along the open road with a group of friends, blasting your favourite tunes. A good playlist will help keep you and your passengers entertained on the long journey, and could be the soundtrack you turn to when you want to reminisce about the trip of your life.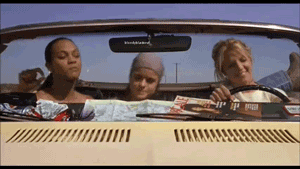 #10. Go with the flow
One of the best road trip tips we can leave you with is to allow room for spontaneity. These tips will help you with the unexpected things that come up, and give you the freedom to play the rest by ear. You don't need to be overly meticulous when you plan a road trip. The most exciting road trips are often those where you head into the journey with an open mind.
Want some tips for destinations? Check out AWOL.