Career
10 People Share The Best Career Advice They Ever Received
Forget about the career advice that a middle-aged career teacher gave you as a sixteen-year-old. They probably didn't know you very well. It's also pretty safe to say that your goals and aspirations will have changed since then.
Unlike our parents, Generation Y don't sign up to a career for life. It's expected that each member of Gen Y will have over 17 jobs, and 5 different careers within their lifetime. From the managing director of trivago, to a Triple J newsreader, we've rounded up ten people to share the best career advice they've ever received to make the work world a little less daunting.
Jake – Journalist
I was interning for a media company and I stuffed up with a very senior contact. After apologising, the contact told me not to worry and that everyone makes mistakes. Days later I was still fretting about it, and was worried I'd damaged other relationships – with my editor for example. My editor sensed this, pulled me aside and said to me "Don't worry about what hasn't been said". It's so obvious and simple, but it was profound to me. For a generation that needs a lot of praise (thanks to social media) and gets anxious about silences, I find it very useful to remind myself not to read too much into something not said.
Don't worry about what hasn't been said
Rolf – Managing Director and founder of trivago
In my opinion speaking about career advice is already going in the wrong direction. A career sounds already like a planned-out development ending with external motivation through status or money. I do not think that successful people are motivated by having a career. They are motivated by what they do, not by how they are compensated for it. Therefore it should start with finding your passion. Anything that is not your passion, or that you can develop a passion for, will ultimately not make you happy. Also, it will probably not make you successful.
In a world in which the speed of change is accelerating, planning a career is practically impossible. You have to develop and change constantly. Never stop learning. Never stop changing your perspective. The more you are making yourself dependent on money and status, the less you will have the flexibility to constantly develop your passion. So ultimately planning a career is counterproductive to what you want to achieve with a career.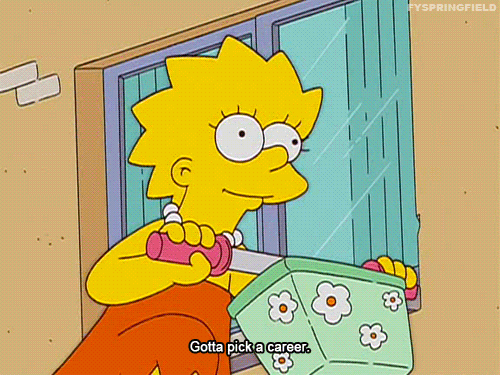 My own strategy is to do whatever gets me the highest potential to learn. And that is also our expectation towards our team at trivago. We want to give people the chance to learn more than they could learn in any other company.
My own strategy is to do whatever gets me the highest potential to learn.
Annabel – Entrepreneur (and former Google employee)
The best advice I've had is actually from my rowing coach, Beck Hamilton (incidentally, one of the only female surf boat rowing sweeps in Australia, and a deadset legend). I was tossing up whether to take a job at a big company. I knew the position would be great for my resume, and that I should really want to work at the company. The role itself wasn't something that I was passionate about. I made a long pro and cons list – i.e. it paid well, it was a good stepping stone, I could move about in the company and I'd learn lots. When it came to the cons, my rowing coach only heard me out to 'I'm not passionate about this job and something in my gut doesn't feel right'. She wouldn't even listen to the rest of my pro's list. She flat out refused and said that was all there is to it. I chose not to listen to everyone else who was telling me I'd be silly to not take the role, as opportunities like this may never come up again. Now I'm in an area that I am passionate about, and I've found new, equally great opportunities.
Sabina – Digital Analyst
The best career advice I have ever received was from my Argumentation and Debate professor back in my university days. He said that apart from your parents, every relationship, contact, and friend is built on a so-called 'win-win' relationship. Business relationships especially, can be very complex because there is an expectation of 'What can you do for me in return?'. It's always good to keep this in mind when engaging in business talk; your conversation partner will be looking for clues on how the next meet up could benefit their resume. It's also really good to know how to pitch your job correctly. There's a difference between being a 'Social Media Manager' and a 'Digital Analyst that monitors the user behaviour from social networks to the business homepage'.
Chris – Environmental Engineer
My current rule is that I will keep working whenever I'm smiling. My favourite advice from a boss is that earning stacks of money isn't important – what is important is to spend money on what gives you energy. Also, don't ever let your work know you have a mortgage because then they know they own you.
Hannah – Social Media Manager and former Triple J Producer
The best advice I ever received was when I was interning. I was told "it's not life and death, it's radio". The world will be okay even if your interview runs late or the phone connection is bad, and you can always just put on a song. Basically it's not worth panicking or being stressed in any position you have. You've also got to be interested to be interesting. This is especially applicable if you're a content producer.
Vicki – Management Consultant
Advice that has resonated with me is less about how you do your work, but more about who you are at work. A leader early on in my career told me to give the client advice based on what I would want to receive myself – being authentic with yourself, and your clients is paramount.
You only know what you love by doing things that you don't love – it's kind of like tapas. You need to try a bit of everything. It's ok to not like a job – if it's not getting better, get out. I wish I knew that when I was younger. Leaving a position is scary, but it will be worth it in the long run – it allows you to understand why you were unhappy, and make sure that will not be a problem in the future.
It's kind of like tapas. You need to try a bit of everything.
There is also nothing to be gained about burning bridges with previous employers – you're just destroying your own brand. This is even more pertinent in the age of social media.
Nigel – Teacher
Don't chase the money – chase your passion. If you don't have a passion then try to solve a problem that you see in life. Chasing money will only trap you. A lot of people chase a job instead of pursuing what makes a difference to them – this is where they go wrong. You need to have an open mind set and not compare your career to those around you. This way you'll become rich in the things that matter, not in things that depreciate.
Alice – Triple J Newsreader
The best advice I ever received was while I was at university. I was so unsure about journalism and wanted switch courses to psychology. I was very caught up in the fact I had already spent a few years doing the wrong thing. So I went to the head of psychology, amidst a mid-degree crisis to tell her I wanted to switch to a psychology degree. She saw my stress and simply said "Well I was a journalist for 16 years before I switched to psychology. Why don't you just give journalism a go, try a psych subject, but you are so young and have so much time." I think that was the best advice I got, because it put things into perspective. I learned that what I was doing at the time didn't mean I had to be doing it forever, and that my "career" would be fluid and changing.
you are so young and have so much time
Tania – Talents and Organisation Consultant
While at university a career advisor told me in which direction I should go. I was skeptical as she never told me why I would be good for that role and I actually thought I should go into a different direction. After some years and after experiencing different type of jobs, I found exactly what I love doing, which is working in Talents and Organizations [a branch of HR that focuses on placing talents in the best possible job suited to their passions and abilities].
If I have to give any career advice, I first ask people to identify what is it that they love doing and what they don't enjoy from their current position. I also ask them what drives them, and what is it that they would like to learn. Another great question to consider is "What would you do if you did not have to work for money?".
---
Tegan Reeves is a Wollongong based freelance writer who isn't afraid of oversharing. She writes for Beat magazine, BRAG magazine and is always up for a Fleetwood Mac singalong.