Wellbeing
5 Reasons To Feel Good About Being Single
There's so much talk out there these days that could make anyone single feel inadequate. If "relfies" (yup, relationship selfies have a name now) and song lyrics aren't enough, there's also a push from coupled-off friends to find a partner – as though it's a game of musical chairs and the music has stopped. But we are now living in a time where it's more common to be single than ever before: in fact, research shows one in four Australian households are people who live alone.
Once upon a time, being single might have been due to being unable to find a partner, but I believe now it's often a lifestyle choice. And it's about time we started celebrating being single! It doesn't have to suck – in fact, it can be bloody awesome. For those who are single by choice or not – and for those who are considering becoming single – read on.
#1 Freedom
When you are on your own, your time is yours. You can make decisions without compromise and do what you want when you want to do it. Being in a relationship with someone can be a lovely experience, but the freedom of singledom is often the thing that's missed the most when people partner off. Enjoy it while you have it.
#2 Sex
These days, thanks to apps, rapid dating, and the sexual revolution it's not that hard to find a sexual partner when you're single. On the flip side, for people in a relationship, there can be all sorts of issues when it comes to sex. Perhaps you feel the pressure to perform, be better in bed, have more sex, resolve sexual issues – the list goes on. When you're flying solo, you've got more freedom to experiment and explore.
#3 The unknown
A friend of mine who's getting married at the age of 49 (and who had been engaged multiple times before), recently confessed she could never go through with it in the past because she never liked the idea of knowing what the next years of her life would be like; she didn't like having her future all mapped out for her.
For some singles, that idea of the unknown is what is most exciting. Not knowing, month to month and year to year, what life will offer. Who you will meet, and if you might fall in love or lust. With the right attitude, this can be a hugely positive perspective on life; always having the door open to new possibilities. Security can be great for some but is not always the best fit for dreamers.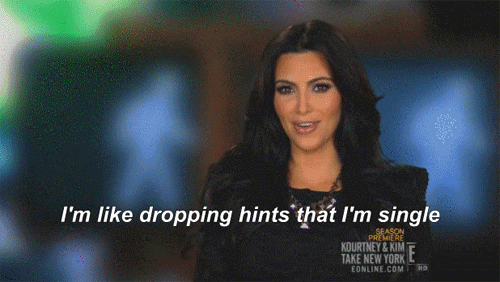 #4 Seeing the world
Travelling with a romantic companion can be great, but travelling on your own or with friends can also be wonderful. There's the freedom to be spontaneous; you don't have to consider someone else's work schedule; you get to meet new people and explore on your own. Or, you don't have to wonder what your partner back home is up to, pine for them or worrying why you haven't heard back. You're able to focus and immerse yourself in the culture and environment you are in.
#5 Your house, your rules
When you're in a relationship, there are things people inevitably have to consider. You might want to keep your place cleaner, cook for two, share your bed and your bathroom. These can be pleasures but also hassles, especially with minimal space. When you're truly on your own, you can hog the doona, have the bathroom the way that you want it and leave dishes in the sink (unless you have a flatmate). You are the ruler of your own kingdom and boss of your own living space.
While being in a relationship can be fulfilling and rewarding, so can being on your own. You are no less fulfilled without a lover, partner or spouse in your life and you're definitely not half a person without one. A partner should be seen as the added addition, not the thing that makes you complete.
If this is where you are in your life right now, take time to celebrate it, focus on the positives and what you do have instead of what you don't. Don't wish these beautiful moments away only to dream about them one day in a partnered future. Make the most of your solo time whilst you do have it. And if you fill your life with happy positive people, you will never really be on your own.
---
Australia's modern day expert on all things sex, relationships, dating and love. Dr Nikki is the author of #singlebutdating, regularly contributes to a variety of publications, can be heard nationally across our radio waves and appears onscreen regularly within Australia and globally.