Money
6 Books About Money You'll Actually Want To Read
If the thought of giving up valuable Netflix time to read a personal finance book is enough to elicit an eye-roll, we feel ya. But these books about money are not only practical and easy to understand, but genuinely good reads!
For many of us, reading is a way to temporarily escape from our everyday lives. When you're transported to the mountains of Middle Earth or the halls of Hogwarts, that growing pile of laundry seems a million miles away.
It's hardly surprising, then, that personal finance books have copped a bit of a bad rap. After all, when you finally manage to find time to read, do you really want to be reminded about all those bills you need to pay? Plus, a lot of books about money can be quite dry and — let's face it, boring.
But knowledge is power. Yes, we know it's a cliché — but there's a good reason you'll hear this phrase come out of the mouth of pretty every self-help guru. Educating yourself on a topic is the best way to make it feel less intimidating and overwhelming. This is especially the case with money.
Personal finance guides are an invaluable tool when it comes to gaining control of your financial future. Not only do they help you set up a solid financial plan, they actually help to change your money mindset — you'll no longer go into meltdown mode every time you need to pay a bill.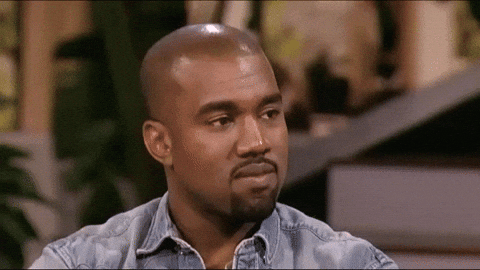 The good news is, there are plenty of personal finance books out there that are actually great reads. Not only are do they make financial concepts easy to understand, they're actually interesting, entertaining and at times, hilarious. Here are 6 personal finance books you won't want to put down.
If you want a no bullsh*t personal finance book, make it this one. There's no wishy-washy advice or strict budgets that are impossible to stick to. Instead, Aussie finance expert Scott Pape delivers a practical step-by-step guide to everything you need to set yourself up for a bright financial future. It's a serious page-turner, thanks to Scott's witty and matter-of-fact writing style.
We couldn't write this story without mentioning the best-selling personal finance book of all time. There's a good reason it's earned this title — Richard Kiyosaki uses the story of his two dads (his real dad and friend's dad) to make mind-boggling financial concepts super easy to understand. If the world of personal finance is brand new to you, this is the perfect entry level book.
If your current idea of a gourmet feast is a packet of ramen noodles with a side of tinned tuna, this is the book for you. Finance expert Suze Orman has specifically tailored the book to 'Generation Broke' (that's us!) She takes 'boring' topics like credit card debt, insurance and buying your first home and makes them interesting and palatable.
#4 Debt-free by 30 by Jason Anth and Carl Cluck
A lot of personal finance experts dish out advice on the topic of debt. But unless you've actually been there, it's hard to do it in a way that doesn't seem preachy or condescending. Jason and Carl are two dudes who get it. After finding themselves drowning in debt in their mid-20s, they managed to claw their way out of it and get back on track. In this practical guide, they teach you to do the same.
Don't think a personal finance book can actually make you laugh out loud? Think again! This book from the author behind the bestseller You Are A Badass is not only helpful, but genuinely hilarious. Jen shares her own story of going from living in a converted garage to travelling the world in 5-star luxury. In doing so, she teaches you to shift your money mindset so that you can make some serious cash.
This book is as straight-to-the-point as the title suggests. In his breezy, irreverent style, Ramit lays out a 6 week personal finance program that will put you on the path to becoming — you guessed it — rich! There's also plenty of nuggets of wisdom on everything from budgeting and saving to investing.
---
Emma Norris is a Sydney-based freelance writer and the owner of copywriting business, Content in the City. When she's not playing with words, she's either doing pushups or stuffing her face with pizza. You can follow her on Instagram @emmajnorris92