Wellbeing
8 Status Updates You'll See In The Lead Up To New Year
Social media can be a weird place and New Year's a weird time. Everyone is figuring out how they feel about the year that's been, and contemplating what lies ahead in the year to come. To prep you for the onslaught, here's eight status updates you'll likely have the pleasure of reading in the lead up to the emotional New Year period.
#1 The one that's a long-winded humblebrag
I'm all for self-worth and pride, but honestly, it's Facebook, not a job application mate.
Wow. 2016, what a year. I fulfilled so many dreams. It was amazing to be able to give back to the community after winning the Tokyo Marathon and donating my sponsorship money to put my Everest Sherpa's kids through school, who I met while I climbed to the base camp. At work, I was promoted not once but twice, even though I was often absent because of my charity work. My freelance writing career somehow managed to flourish in this time – how? I don't know, I'm just one woman! But I guess if you want something bad enough, you can make it happen. I'm thrilled to be finishing up 2016 by putting a deposit on a house, with money earned from my side project as a landscape gardener. I'm just so, so blessed and amazed at what a year it's been. I'm so lucky. And good. I'm so good. But mostly lucky.
#2 The one from your Mum with all the other Mum's commenting under it
Mum Facebook is truly a whole other world, and these ladies really hit their stride when it comes to posting during the festive season.
As New Year's Eve approaches, it makes me think back on how blessed I am to have my family. Even though we have our ups and downs it's a good time to reflect on all the things we've been given. This year Sarah got married and it was so beautiful. James is doing well too, with his recent promotion to dairy section manager at IGA. He's always done things in his own time and we know he's going from strength to strength. Michael's plodding away at Uni, even though sometimes it seems it's more play than work! Lol! Geoff's job is as busy as ever but me and the kids appreciate all he does for the family – even if I'm the one who really gets it all done behind the scenes – right, mums?! You know what I mean! Hope everyone has a safe night, I read about a woman who was hit by a car on New Year's Eve which is just so tragic. As a mum, you always worry about these things. Even when your kids grow up they're always your babies. Would hate anything bad to happen to anyone! I suppose we can't control everything though can we? Anyway, Happy New Year's and see you all next year. Sharon.
Comments:
Suze Jones: So true, Sharon. Life is precious
Meryl Grant: I know what you mean – Jonas, Lyle and Louise are all in their 20s now but I still remember the day they were born! Have a good night Shaz, don't spend too much time entertaining, make sure Geoff helps lol. Meryl x
Jenny Thompson: Wow, powerful words! I knew a woman who got gastro on New Year's once and it changed her whole perspective. You really never know what might happen.
#3 The one by the guy who hates his job, house, girlfriend, car, everything
Gary is the guy you worked with years ago at a supermarket. He is a man of few words and also few loves. He hates it all.
2016 can suck it!! Glad it's over lol
#4 The oversharing one which makes makes you feel very uncomfortable
Oh my Lord, Steve, please, keep it together. I don't know you that well, but you're always in my feed with your too-much-information updates. I met you at my cousin Sam's birthday – I really don't think you want me to know all this.
2016 was the year Elly cheated on me by pashing my cousin at my 25th jungle themed party. There, I said it. It was hard, really hard. There were days when I cried so much I thought I wouldn't be able to stop. Plus there was all that nonsense with Jarrod – I'm not going to get into that now, this is public, but some of you will know what I mean. Ask me about it on messenger if you want to know. Anyway, in 2017 I'm going to be trying to work on my IBS and get back into the dating scene. I'd love to have kids in the next few years and I hope I can find love. Sometimes I worry I won't. I'm going to post more of these statuses, to be open and honest, you know. Keep you up to date. Looking forward to a gas-free, Elly-free 2017. Love you all.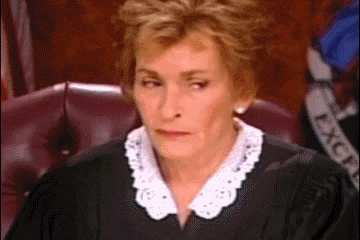 #5 The one from the person who doesn't want you to forget they're in a relationship
Please, no. We're all aware you're in love. All of us.
There's not much I can say about 2016 except that I love all the people in my life. Some of you more than others. One in particular. I don't want to be that person. But you know who you are. Love you, baby. And all my friends and family. But also, love you Jaime.
#6 The one with the spiritual advice
This person is in their mid to late 20s and recently had an epiphany while high at a music festival. They think they're now wise enough and spiritual enough to give advice about anything and everything. They need you to know about how much they've learned from their "life experience". Bonus points given for an motivational or spiritual meme.
The best thing about 2016 has been getting back in touch with myself. Through the power of crystals, sage clearing, harnessing the energy of Mother Gaia, and expanding my mind through psychedelics at a very cool festival, I have set myself free from my toxic emotions. Please pm if you'd like to know more, as I think I might start my own collective next year to help spread the healing knowledge. Just as a new moon is a sign of new beginnings, so is the new year. I can't wait to see what 2017 holds. To quote the wise Rumi…

#7 The one who's optimistically deluded that 2017 will be any better

Oh, sure, yep, the calendar year is going to click over and everything will be fine.
Ugh, so glad this year is almost over. Cannot wait for all that 2017 will bring! Even though I'm making no changes in my life, I believe the universe will reward me lol 🙌 🙌 🙌
#8 The one who thinks someone is actually going to watch their Facebook 'Your Year' video
Get a grip. Nobody wants to see that.
What a year! Love you guys. Now watch how good it was. Look at all my friends. Are you watching?
---
Rebecca Varcoe is a writer and events producer from Melbourne. She writes funny things, silly things, sometimes serious things, and makes the magazine Funny Ha Ha.