Career
8 Career Trends We're Looking Forward To This Year
There's a bunch of career trends that influence the way candidates apply for work and interact with employers and workplaces once hired. If you understand these trends, you'll have greater control of your career. It'll strengthen your job applications and you'll be better able to use technology to your advantage.
Drawing from some of the top researchers, influencers and minds in recruitment, here are eight career trends we're looking forward to in 2018. Arm yourself with information here:
#1 An increased focus on personality
"Your personality is just as important as your skills to a prospective employer," says Rebecca Crowther of CV Library. Personality is a key marker of how you'll fit an organisation's culture. In the past decade, tests such as the Myers-Briggs Type Indicator have been used by employers to find the most suitable candidates. If you're asked to complete a personality test, Crowther says it's important to be open and honest.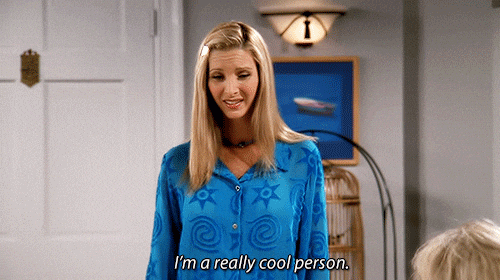 If there's no formal test, make sure you find other ways to convey your personality to prospective employers. Articulate why you're a perfect fit for the organisation by being proactive, enthusiastic, and researching the organisation before applying for a role or attending an interview.
#2 More visible application processes
Waiting for a response after you've submitted a job application can be agonising. Sometimes you're waiting weeks to find out you weren't successful, other times you just never hear back. Cue tumbleweeds. It's a major pain point for candidates, but chief economist of Glassdoor Andrew Chamberlain says that's about to change.
"The technical infrastructure to allow 'package-tracking'-style updates on job applications has been in place for many years at most large employers – it's just a matter of opening it up to job seekers."
Like a package delivery, we welcome this recruitment revelation with open arms.
#3 Future-focused resumes
Kim Jarvis, director of career coaching and education at SoFi, says there's no time like 2018 to farewell the historical resume. Instead, focus this document on the future, and the new role you want. Concentrate on the parts of your career experience that prepare you for your dream job. Avoid simply listing past positions and employers. Why? Because, "you left your last job and you don't want it back!" says Jarvis.
#4 Say hi to AI
The robots are not just coming, they're already here, says Dan Schwabel, writing for Forbes. He suggests that this year, "artificial intelligence becomes embedded in the workplace". Chatbots, for example, will facilitate conversations between employees and employers, mine data, streamline process and disseminate product information. Schwabel adds that as more employees see the benefits of AI, it will be adopted more rapidly across industries. AI will also be used to screen resumes and communicate with candidates, making the recruitment process more efficient and transparent.
#5 Employers on social media
Fiona Anson, co-founder of JobGetter, helps employers use social media to build networks of potential candidates. It's an increasingly popular recruitment strategy.
"You have to groom talent to get to know them—and they have to get to know you," she says.
So, this year, expect to see more career opportunities advertised on social media, with employers working hard to engage audiences and grow relevant talent pools.
#6 Soft skills will be important
Rachel Bowley of LinkedIn believes in 2018, how we think about careers and define success will change. She says one major shift is that you'll no longer need to be technical to be successful.
"Despite the prominence of technical jobs and skills, soft skills like communication, management, leadership, and collaboration are equally as important," says Rachel. "In fact, 57% of business leaders said these soft skills are more important than hard skills."
Get yours up to scratch now with these tips.
#7 Wage growth (for some)
Definitely one of the career trends people are most keen for – though unfortunately not as evenly spread as we'd like. While wage growth is always driven by supply and demand, Andrew Hanson, the New South Wales director for recruitment firm Robert Walters says that infrastructure jobs are expected to see pretty impressive pay increases in 2018. In fact, he predicts up to a double-digit rise for the industry. Wowza. Civil engineers and project managers can also expect significant salary growth. The news isn't so positive for accountants and marketers though, who may have to wait until 2019 for a wage increase to write home about.
#8 Greater emphasis on diversity and awareness
Seeking to create truly inclusive workplaces for all staff, in 2018 employers will spend more time developing policy and training tools that foster respect and awareness. Industrial-organisational psychology practitioner Amy Cooper Hakim says that's not only good for employees, it's good for business too.
"More companies will hold training classes (both virtual and in-person) to ensure that all members of an organisation treat others with respect. This respect is vital for interactions with employees, employers, stakeholders, and clients," she says.
Ready for new challenges after reading these 2018 career trends? It's probably time you updated your resume. Here's how.
---
Izzy Tolhurst is a copywriter and editor. She writes about music, the arts, employment and international development. She also sings and plays an impressively amateur level of guitar in Melbourne band Go Get Mum. Find her rambling on Twitter @izzytolhurst.