Money
Here's What You Need To Know About The 2018 Federal Budget
For the uninitiated, the annual federal budget report essentially outlines how the government intends to spend the country's money. This year, the treasurer has promised a budget that delivers a strong economy, more jobs, essential services and the government "living within its means". Whether or not that becomes reality is yet to be seen, but the question is: What does it all actually mean for us?
To save you wading through hundreds of pages when you could be watching the new Handmaid's Tale (or, you know, picking up a new skill), we've picked out the key points young people need to know about.
#1 You could get more tax back
Great news for tax time! From next financial year, measures will come into play that improve tax offsets for low- and middle-income earners. People earning up to $37,000 per year will get up to $200 more back in their tax return, and those on up to $90,000 will receive up to $530 extra.
The good vibes extend to small business owners, as the report announced that the instant asset write off for purchases up to $20,000 will be extended for small businesses with turnover up to $10 million. The government also announced plans to flatten out the tax system over the next seven years, meaning 94% of Australians will pay no more than 32.5 cents to the dollar.
#2 Your super will be simplified
Hands up if you have about five super accounts – for which you don't even know your customer IDs, let alone how much money they contain? Yep, you're not alone. Research from the last by the ATO shows that more than 40% of Australians have more than one superannuation account.
"Consolidate super accounts" is probably something that's been lurking on your life-admin to-do list for a while (years?) somewhere in between "check credit score" and "dust ceiling fan". Unfortunately, this means many of us are also paying fees on multiple accounts and not meeting our superannuation earning potential. But in the 2018 budget, the government announced that they intend to take matters into their own hands.
The Australian Taxation Office (ATO) will essentially take control of your inactive (ie, with no contributions for 13 months) accounts. If these accounts have less than $6000 in them, they'll be transferred to the ATO, which will use data-matching technology to find their real owners. If they can't, they'll hold onto it until they manage to track you down (or, you know, forever).
There are a few other changes to super, like restricted fees on super accounts with low balances (under $6000) ­aimed at protecting young workers. Some insurance on accounts with low balances will also be opt-in for under 25s, rather than default, and super companies can no longer charge exit fees when you change funds.
#3 Transport will be less of a punish
The government has big plans for improving traffic flow Australia-wide, announcing their $1 billion Urban Congestion Fund. Some of the bigger projects include a rail link to Melbourne airport, the Metronet rail in Perth and a new north-coast rail line to relieve congestion on Queensland's hellish Bruce Highway. That means, less of this:
The 2018 Budget also announced that $225 million will also be spent on improving the accuracy of GPS in Australia. So maybe, the smug GPS lady will finally stop trying to throw us off bridges?
#4 Craft beer could be cheaper
All this good news is enough to make you want to crack open a cold one. And thanks to a budget tax cut on small kegs, doing so might be about to become cheaper.
Currently, beers that are sold in kegs smaller than 48 litres are charged a higher tax rate than larger ones, a regulation that has long-favoured big beer companies and disadvantaged craft breweries.
The 2018 budget introduced new rules so that all beer kegs larger than eight litres will be taxed the same way. For us, that means craft beer will likely become more affordable. Cheers to that.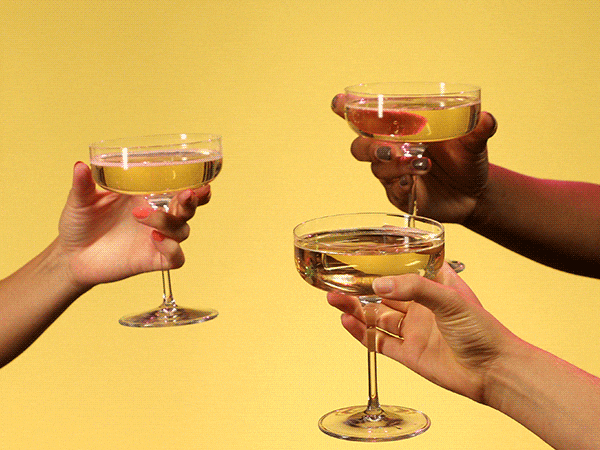 (Lead Image: Good Girls/ NBC)
This information is intended to be general in nature and should not be relied upon for personal financial use.
---
Emma Norris is a Sydney-based freelance writer and the owner of copywriting business, contentinthecity.com and lifestyle blog, agirlinprogress.com. When she's not playing with words, she's either doing pushups or stuffing her face with pizza. You can follow her on Instagram @emmajanenorris.