Wellbeing
A Five-Step Guide To Shopping With An Ethical Mindset
Whether or not you give a thought to the origins of your purchases, the reality is that each dollar you spend is contributing to the way our world keeps turning. From fashion to food to beauty, consumers create a ripple effect every time they shop. And most of us don't even realise it.
While we all know we should pay more attention, it's also just a little bit daunting. Where do we even start? What happens if my favourite chocolate is evil? It already feels like a hassle, I can't deal.
Well, actually, it's really not. As well as saving you money, shopping with an ethical mindset is super easy and with our advice, it'll end up second nature. Here are some ways you can make sure you're doing the right thing, without having to move to a commune, grow dreadlocks or quit using deodorant.
#1 Thrift Shops Are The Ultimate Form Of Recycling
Op shops and second hand stores have long been regular haunts for hipsters and parishioners alike, but it's time to bring them into the mainstream. Thrift stores are good for so much more than just keeping your wallet fat. It's the ultimate form of recycling. Buying from a thrift store instead of dropping cash on fast fashion is truly one of the best ways to commit a trifecta of good deeds: helping the environment, helping charity, helping your wallet.
Besides, we're living in a world of post-modern style where everything, from every generation, is considered fashionable. I.e.: you can literally get away with wearing anything you want, as long as you feel comfortable, and it won't matter.
Make sure to return the favour, too. If you have clothes that don't fit you anymore or maybe don't match your current aesthetic, chuck them in a bag and drop them off at your local Vinnies or Salvos. It's all a beautiful circle.
#2 Know Your Labels
Being a responsible consumer sounds very difficult but it's all about knowing the brand and keeping it in mind. There's a bunch of sites dedicated to helping you figure this out. Ethical Clothing Australia is just one of them.
Large fashion brands that you've likely used all the time are even shifting towards a more eco friendly outlook. ASOS and Urban Outfitters have dedicated platforms to sustainable clothing. It's a good place to start.
The Body Shop is another safe bet in terms of ethical trade. They have a commitment to assisting marginalised communities, and aim to double their Community Trade programme by 2020. In fact, the brand pioneered Community Trade in 1987– sourcing some of the finest raw ingredients in the world at prices that empower the providers to build their independence. The Body Shop collaborates with small scale farmers and local cooperatives, adding their expertise to create products that make you look good and feel good.
#3 Invest In Quality Garments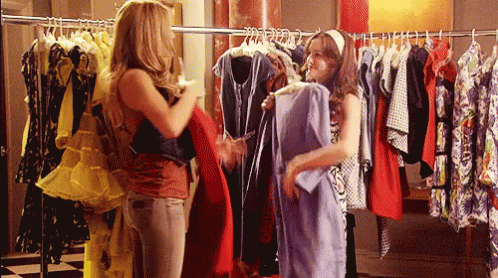 Quality materials and fabric are the building blocks to a truly ethical wardrobe. If you invest in some garments that are guaranteed to last a lifetime, you're halfway there.
As a first step, read about how to determine whether a product is quality or not. Fashion blogger Anuschka Rees is a damn fine resource for all things long lasting fashion. We'd also recommend hitting up her guide on how to build the perfect wardrobe.
#4 Know what you really need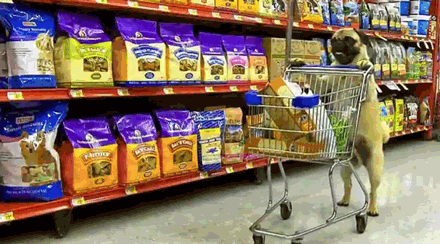 There's four million tonnes of waste produced in Australia each year. Which is, you know, horrendous. Not just because that means a loss of $1,036 per year for the average household, but because it's just really bad for our earth.
Write lists, plan your meals, don't go shopping on an empty stomach. All the stuff your mother taught you? Remember it! Food shopping isn't something that should be taken as lightly as it is.
#5 Shop local
Very handy tip: if you buy handmade goods from local markets, you'll know exactly where they're coming from because the person who created it is most likely handing it over to you. Easy! Make the effort to trek down to the local primary school on a Saturday to pick up veggies, candles, antique clocks, whatever you need. At the very least, it'll get you out of the house and we all know you need that.
In our digital world, buying local is so much easier now that we have websites like Etsy at our fingertips. We can also source out a plethora of specific brands and shops just by using Google.
There are a bunch of local Australian brands that are proudly ethical like Vege Threads, Eva Cassis, The Ark Clothing Co., The Social Studio, and Bhalo are good places to start. They're all very transparent with the manufacturing and distribution of their products so you know exactly what's going on.
And that's… it. Just keep these five tips in mind and you'll be doing a helluva lot to help make the world a better place – without sacrificing good skin and sharp threads.
Want to shop ethically to help change the world? You're not the only one. Learn how The Body Shop is supporting community trade and those with sensitive skin through its new range 'Almond Milk and Honey'.