Wellbeing
How To Get Into Cooking When You Live Off Takeaway
Millions of us tune in nightly to witness the food-induced melodrama of Masterchef year after year. Cookbooks still top the Australian non-fiction book sales.
So why do one in three of us still prefer to eat out – at a cafe, food court, club, pub, literally anywhere (including home-delivery) – instead of cooking at home?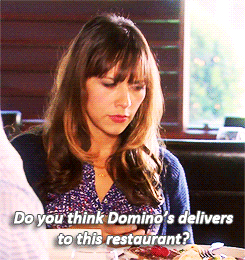 While it takes time and dedication to manage cooking three meals, seven days a week, it's not Mission Impossible. Being able to make your own decisions about what you eat is one of the most indispensable skills you can develop. Prepare to toss that feeling of take-out fatigue.
Meal planning
Think of it as menu-planning for a place you don't have to queue around the block for: Your House. How you plan might vary if you live alone, as part of a larger household, or somewhere in between. Love Food Hate Waste has a weekly template you can use as a guide to fill in. If seven days is too full on, you could focus on just doing dinners or specific days of the week. For recipe inspiration, Taste is an excellent resource, with plenty of recipes for beginner cooks.
Next, check your fridge and pantry: what's run out? Make a list and take it to the grocery store or your local markets. If you're worried about shopping hungry and impulse buying, eat a snack before you leave the house.
Meal planning is good for two things: figuring out portion sizes for your meals, and making sure you're getting a varied and balanced diet of all the different food groups. Nutrition Australia has a guide on recommended daily dietary intakes if you're not sure.
Meat tends to be expensive, so try to work out if there are vegetarian meals you can make that can be added to with easily-stored ingredients (think lentils, chickpeas, salad leaves, herbs). And some meal items can have multiple purposes – for example, dips make great snacks as well as salad toppers.
Keep a draft grocery list on your Notes app that you can keep updating when you notice you're running out of food staples, or need to switch over to another brand – Future You can thank yourself later.
Meal prep
While it may not seem thrilling, prepping ahead saves you time, money and helps you stick to your meal-related goals. Firstly, conquer multitasking in the kitchen. Taking hours to get a meal cooked the first few times can be discouraging, so try to get comfortable starting off multiple processes alongside each other. For example, something can be baking in the oven while you might be cooking on the stove, and working on an ingredient on the countertop.
Cutting corners is okay for beginners, especially if your aim is to spend less time in the kitchen – buy your veggies pre-cut, or pre-made sauces to cut down in-the-kitchen time.
Time management is the biggest hurdle in meal prep: think about doing meal prep on the weekends so you can have meals ready to go for at least the start of each week, and try getting into the habit of using a timer.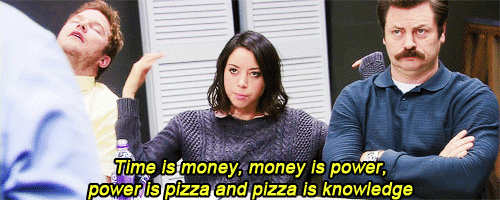 When you get home with fresh produce, instead of packing them away, pre-chop and store them in advance for that weeknight stir fry or soup. Grains such as brown rice or quinoa can also be made in advance if you make a double or triple batch and portion it up according to your household meal sizes.
Good quality food containers are your friends – they help you freeze, reheat and easily portion out your meals, as well as keep your fridge tidy. Try to find varying sizes for meals, snacks, salads and yoghurt. Dry snacks can go in a ziplock bag.
Food storage
So you've made all this delicious food – but what if it goes off before you get a chance to enjoy it? The rules differ depending on where the food goes and what kind of food item it is. As a general rule, if you've made too much, try freezing it for later.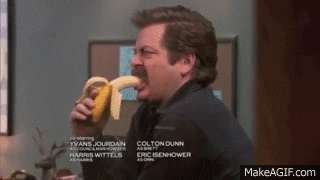 To delve deep into the A-Z of food storage, a handy document can be accessed through Make Dirt Not Waste.
The long-term benefits of being a home cook connoisseur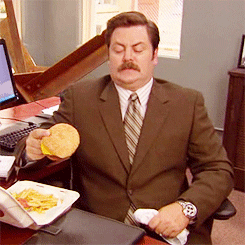 Simple life admin like sorting our meals out in advance are the best things we can do for our health and wellbeing. It gives us freedom and flexibility. Taking an afternoon off to prep a meal well in advance can save us making all our decisions based on needing food ASAP, especially at the end of a long day or through a difficult time.
With more free time on your hands, you can win back some focus to spend on things that are important to you – your personal relationships, your career, or learning and development. It's a victory worth feasting on – preferably, with a home-cooked meal made by you.
---
Nathania is a writer, video editor and snack enthusiast based in Melbourne. You can find her on Twitter @unicornology