Money
A Guide To Buying Fancy Clothes On A Budget
I have been a student, on a student income, for longer than I'd like to admit. I've seen friends move into full-time, high salaried jobs and buy themselves wardrobes to match. While I work at my writing side hustle (and live in lounge wear), I like to have nice things should the need to leave the house arise.
I like to buy second-hand designer because while not all designer items are good quality, a lot of them are made with quality materials. Buying second-hand also gives me the warm fuzzies because I'm treating myself without costing the environment through purchasing fast fashion.
And as I've learnt, the only thing better than having nice things is the ability to talk about how much you saved.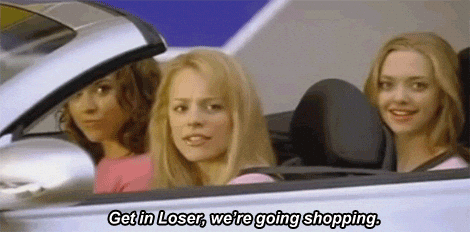 Gumtree is Less Dodgy than You Think
Ah, Gumtree. Home of the dodgy couch. Also, strangely enough, a place to search for designer wares. Be sure to search for goodies throughout Australia, not just your home state as sellers are often willing to post items.
Take this piece of advice with a grain of salt because while Gumtree is a place that provides the best bargains, you can also be burned. When looking over an item and trying to decipher whether it is genuine, look at the other items the seller is listing. Do they look legitimate? Are there a LOT of them? Are the prices too good to be true? I'd also save the Gumtree images and doing reverse Google image search, Catfish-the-TV-show style. Are these photos the only copies online? Or can you trace them back to a style blogger? If you're still unsure, talk to the seller and maybe pay the extra couple of dollars for Paypal buyer insurance.
When it comes to Gumtree, the term, 'nothing ventured, nothing gained' comes to mind. I found an Acne Studios Velocite jacket at a tenth of the RRP. It had been worn, maybe twice, and is the softest thing my scummy student fingers have touched.
eBay is A-Okay
An obvious choice, eBay takes second hand fashion and adds competition with bidding wars that will get your heart racing. eBay is tops also because it is less risky than Gumtree, as you are able to read sellers' reviews. The prices vary from extremely good deals to just okay, depending on whether you are up against other bidders.
I've found eBay to be great for leather goods, but particularly sunglasses. Since there is an abundance of designer sunglasses in good condition, you're likely to fetch a good price. For example, I found a pair of Miu Miu sunglasses with a case and without a scratch for $50. They are a few seasons old but considering my last pair of sunglasses literally gave me a rash, I think I'm on the up and up.
Don't Forget IRL Shopping
Consignment stores, both online and IRL, are a great choice if you don't mind paying a little more for guaranteed authenticity. The price of a middle man can be high or low, depending where you go but is often worth it.
Don't limit yourself to designer stores either. I've found steals at clothing exchanges. At my local, I found a Thurley tuxedo-style blazer for $35. Considering new they cost around the $400 mark new, it was a stroke of luck that I'm grateful for every time a job interview comes around.
If you prefer the online version of scouring the racks, look to sites like therealreal.com or vestairecollective.com. While these stores are based in the US and carry a decent shipping fee, there are enough promotional sales for a savvy shopper to break even.
Another positive of stores like therealreal, is that the images are high quality and they break down the condition of an item in plenty of detail (They even take photos of the bottom of the shoe. Bless.) And don't be scared off by the prices in the thousands; I found a pair of Prada shoes in fantastic condition (RRP $1,000) for $200. If you keep your eyes open, you'll find what you're looking for with a price tag to match.
---
Katerina Bryant is a writer and editor based in Adelaide. Her work has appeared in the Griffith Review, Going Down Swinging and the Meanjin Blog, amongst others. She tweets at @katerina_bry.