Money
5 Hacks To Spend Less On Clothes
Even if you don't consider yourself someone with a passion for fashion, we all like to look stylish. Rocking a flattering outfit that suits your individual style makes you feel confident and ready to tackle anything the day throws at you.
That said, nice clothes can be flippin' expensive – especially if you're going for high quality stuff. With important things like rent, food and inflatable shark balloons (wait no, that was just one impulsive Reddit user) to pay for, who can afford to splash out on exxy clothes? The good news is, you can still look baller on a budget by using these five simple clothes shopping hacks.
#1 Rent it
Renting your clothes may seem a little counterintuitive when you're trying to save your dough. But it can actually be a useful strategy when it comes to dresses or suits for a special occasion that you're only going to wear once.
Thanks to clothing rental websites like GlamCorner, Rent the Runway and My Tuxedo, you can have designer threads delivered to your front door. Not only are they a fraction of a cost to rent (compared to buying them), they won't take up valuable space in your wardrobe.
In order to neutralise the cost, you can also hire out your own clothes that are sitting in your closet gathering dust, using websites like The Volte.
#2 Get appy
Addicted to shopping for clothes online? We get it – life is just that little bit more exciting when you've got a package on the way. It's like a gift to present you, from past you!
It's easy to go overboard on the online shopping and end up eating Weetbix for dinner for the rest of the month.
That said, it's easy to go overboard on the online shopping and end up eating Weetbix for dinner for the rest of the month. Thankfully, there are a few apps that help ensure you're getting the best possible deals, helping you spend less on clothes. The first is Honey, an extension you add to your browser that automatically scopes out any available coupon codes and applies them to your shopping cart.
You can also add your favourite items to a wish list and it'll alert you when they go on sale. The other is Wish, a mobile shopping app that lets you shop over 100 million high-quality items at 60 to 90% off
#3 Shop out of season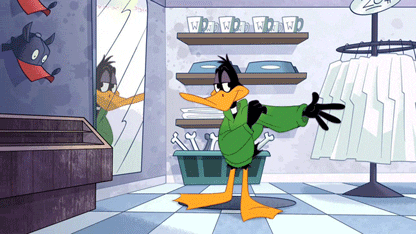 Yes, it can feel a bit silly buying a huge, woolly coat when it's 30 degrees outside. But shopping out of season is by far one of the easiest ways to save money on clothes. One way you can do this is by taking advantage of end-of-season clearance sales.
It's worth keeping in mind that most stores are at least a month or so ahead of the weather. So, it's a good idea to sign up for your favourite shops' newsletters so you get notified about the sales and don't miss out on all the good stuff!
#4 Host a clothes swap party
Ever had a friend check out your wardrobe and compliment you on a piece you haven't worn in a million years? One person's trash is another's treasure, which is why it's a great idea to hold clothes swap parties with your mates.
The idea is simple – each person brings their clothes, accessories and shoes that they no longer wear and you swap until to your heart's content. Not only can you walk away with some sweet new items, you get to offload some of the stuff that's been clogging up your wardrobe. Obviously, having some delicious snacks and bevvies on hand and blasting tunes is a bonus.
#5 Get thrifty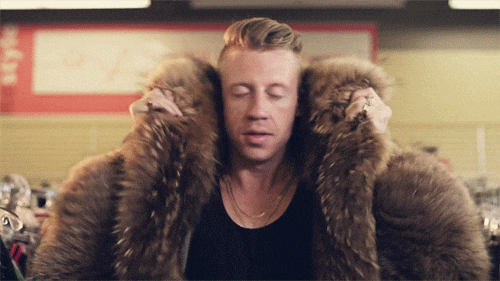 Macklemore had the right idea in his "Thrift Shop" days! There's nothing more satisfying than picking up a stylish item for a steal while thrifting.
It's worth noting that there are a few different places you can do this. Firstly, there are vintage boutiques and flea markets. Usually found in trendy, metropolitan areas, these are a great place to pick up cool (and often, designer) pre-loved pieces at a reasonably cheap price.
The same goes with consignment stores – where the owner of the piece earns a commission once it sells. But if you really want to get dirt cheap, Op shops like Vinnies and Salvos are where it's at. These can be found in pretty much any area in Australia. In fact, the more remote the area you live in is, the more likely you are to find hidden gems — as there's likely to be fewer hipsters around for competition!
---
Emma Norris is a Sydney-based freelance writer and the owner of copywriting business, contentinthecity.com and lifestyle blog, agirlinprogress.com. When she's not playing with words, she's either doing pushups or stuffing her face with pizza. You can follow her on Instagram @emmajanenorris.