Career
Time To Make A Career Switch? Here's What to Keep In Mind.
According to research done by the Foundation for Young Australians, we haven't entirely prepared ourselves for a working lifetime that could include up to five career industry and an average of 17 different jobs. And for those of us at university or TAFE, between 60-70% are in training for jobs that won't exist in the future.
Perhaps you've invested a lot of time and effort into securing a job in your current industry, or you're nervous about leaving the security of a job you landed straight out of school. Maybe you have no on-paper experience or background in something you'd really like to take a shot at.
Although the conventional job market wasn't designed to accommodate career switchers, there are a couple of practicalities you can consider if you're thinking it might be time for a big change.
Here are some suggestions.
#1 Ask yourself what you really want to do.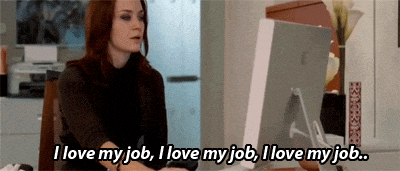 It sounds simple enough, but getting bogged down in the rat race of what you need to do to pay your bills means you might never have figured out what you'd like to be doing if you had the opportunity. If you think your own ambitions for a career changeover seem a bit bizarre or ambitious, take in a couple of these examples: Julia Child (brilliantly portrayed by Meryl Streep in Julia & Julia) was a CIA Intelligence Officer before she became a chef and wrote her debut book, Mastering The Art of French Cooking. Harrison Ford traded in his early acting career for the financial stability of carpentry until he met a young film director named George Lucas who wanted him to work on a project called 'Star Wars'. Sylvester Stallone used to be a deli assistant and lion cage cleaner before he became a multi-million dollar actor.
It's also possible that you maybe feeling like you don't actually know what you want to do (that's okay!), you just know it isn't what you're doing right now. That's okay! Writing stuff down can help: make a list of your top 4 personal interests and values — how do they relate to one another? Think of them as keywords and plug them into a job search engine. What kind of industries or job listings most commonly come up?
Other ways of tuning into unexpected career choices: left-of-centre electives you might've taken at university (like a sound design or astronomy course), language classes, a friend whose brain you recently picked about what they do at work all day, an industry panel discussion, or a public open house/studio visit, books you've read or documentaries you felt excited by. Figure out what the spark was out of all of those things — what made you sit up and take notice?
#2 Be clear on what you need to do to get into your new career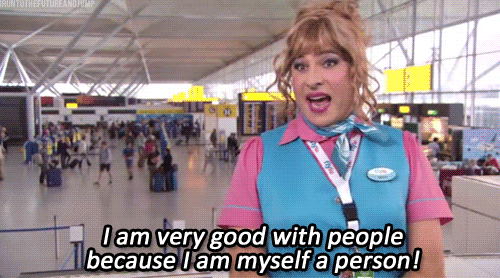 Okay, so you now have some kind of direction about what or where else you'd like to be. Now's the time to weigh up your existing skills, the skills you need to get into your new career or role, and the gap in between the two. Don't discount the value of transferrable skills — when I began to pursue a career in online publishing, I was bolstered by the fact that I'd trained in a bunch of different skills and disciplines at university, from web development to filmmaking to marketing. This may seem like an odd salad of choices to some, but to me, I was improving my digital literacy and communication skills, I was learning how to problem solve in both online and face-to-face environments, I was figuring out how to manage my time and what made me most efficient, and I was combining my skills to pitch ideas, build things, test them, and figure out what resonated with a particular audience and why. Further study, and an opportunity to either do an internship or volunteer outside of your regular day job or study hours are also things worth exploring.
#3 Be realistic about the adjustments you'll need to make to your finances and lifestyle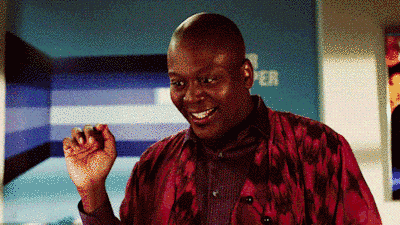 Career switching isn't always the easiest thing to do. You may be earning a lot in your current role, and switching to a new industry may mean starting in a more entry-level position, working your way up all over again, and not having as much financial freedom (even if work perks and overall job satisfaction can be some of the positives of making a leap). You shouldn't expect to handle it all on your own. It might be something you can discuss with your partner, family members, or a friend who's made similar choices.
It can also be worth seeking out someone who can offer professional guidance. If you're still a student or have graduated in the last eleven months, it's worth looking into your university's career and employability services.
#4 Figure out what career happiness means to you (and don't give up!)
Sometimes the biggest challenge of all is realising there's a lot you don't know. When I jumped straight into my first year of university, I never imagined I'd transition into all the different careers I've had in the last few years. I realised that I feel my best and am most happiest when I'm working on ambitious projects that seem just out of my reach until I'm in the thick of it — researching for a story, cleaning up the code for a new web page, editing blocks of text until they sparkle, building ideas until they grow arms and legs and start to walk around without my help.
The most important thing is to keep asking questions, keep learning, and look for opportunities to practice what you don't know as much as what you do.
---
Nathania is a writer, video editor and snack enthusiast based in Melbourne. You can find her on Twitter @unicornology