Wellbeing
The Life Lessons You Learn From Using Tinder
When I began using Tinder I stressed over my profile for weeks. Was my picture too boring or too booby? Should the 'about me' blurb resemble a resume or a 'hilarious' account of every milestone in my history? I ended up with "I like edamame beans and the windows down in the car, never air-con." I wasn't comfortable with any of it.
And that's before I'd even had a match.
Weeks into my Tinder career and I was still out of my depth, carefully constructing responses so I didn't give off the DTF label, trying to be hilarious, trying to be super smart, trying too hard and not trying at all.
I may not have found my Mr Awesome but when I let go and ran with the whole concept, I found something far more valuable: long-term life lessons.
Here's how Tinder taught me to grow up.
#1 Small talk
I'm not great with small talk; it bores me. However, it's also a life skill we can all benefit from perfecting. With dating apps, I got to practise the art of small talk and I found a repertoire that was less about the weather and more about being authentic.
#2 Confidence
Nothing gives more of a confidence boost than swiping away and getting matched. But that's fake confidence. My true confidence grew through talking to strangers, answering their questions and realising a) I've done shit in my life b) I'm actually an intelligent person and c) these people actually want to get to know me.
Of course there were plenty who didn't, which leads us to #3.
#3 Rejection
No one's a fan of rejection but it paralyses me at times. I tend to do the self-blame thing and focus on flaws. Getting rejected on Tinder is standard. After the first few stings, I became immune and started to have rational grown up thoughts; not everyone in the world will like me, just like I won't like everyone, and that's OK.
Realising I'm not everyone's cup of tea in life was one of the biggest ah-ha moments I've had.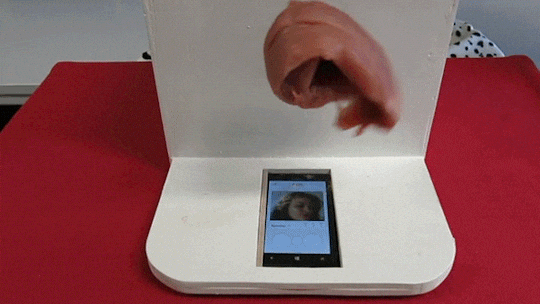 #4 Treat others like you want to be treated
Yawn I know. But honestly, it's bloody important. When we hide behind words on a screen, it's tempting to be arrogant, rude and flippant. I found myself buying into that behaviour with some guys who probably deserved it. Then I took a good look at myself and thought 'no, I will continue to respect people, regardless of their treatment of me' – or their anonymity online.
#5 Speaking up
I often dream my mouth is stuck shut. It doesn't take a genius to link them with the issues I have around being heard and speaking up. I hate confrontation and saying no and I try to please everyone to the detriment of my own happiness or needs.
Tinder gave me the confidence to unstick those lips and say no – not just to the sleazy arseholes but to the nice guys too that just weren't for me. It was liberating to speak my mind and have differing opinions without fearing shame.
#6 Conducting myself appropriately
If you've read my experience about being a love addict, you may think my decision to use Tinder was a little unwise. And yes, it could have been, however, I used it as a tool to relearn how to date with dignity.
I wouldn't get drunk on dates: I'd go to cafes. I'd have day dates, never at night. I'd talk about myself positively online and not get sucked in by fluffy words or sexual connotations. I kept myself safe emotionally and physically, which as a love and sex addict was never top of the priority list.
#7 Nobody likes a narcissist
Life is all about storytelling. We all love talking about ourselves and our opinions but I found online it can get out of hand. I began to notice the more people bigged themselves up, the more I'd hit back with my own anecdotes and opinions. It became a game of verbal diarrhoea where no one's actually listening.
Now, I try and make a point of listening, take turns to tell stories and have good boundaries about spilling my guts to anyone willing to listen.
#8 Persistance
There's a fine line between persistence and being a creepy, axe-wielding stalker. I learnt when to draw it.
I also began to understand when persistence is required and when it's perhaps time to let go and give up. This has really helped in my work life as I understand where to direct my energies and what to walk away from.
I'm also learning to reconstruct my idea of 'failure'. Just because you walk away from something that no longer serves you, doesn't mean you've failed.
#9 Trust your gut
Intuition can be practised. I did a lot of that in my Tinder days. So much so, I can now challenge anyone to a "spot the dickhead" game. In the beginning I ignored niggling feelings, changing the colour of red flags with the power of my mind and believed a guy was only dating me – even when my friend showed me the photo of the same Tinder guy she was having gelato with that night.
It's simple. Trust your gut with everyone and everything in life.
---
A published freelance writer from print to online, Katy's passion is honest authentic writing. From the mundane experience to a sensational observation, Katy always finds a way to voice what she sees. Relatable and quirky, she writes with warmth and familiarity. She also loves lists, matching socks and edamame beans.