Money
How To Make The Most Of Your Tax Return
The annual slew of overly-exuberant, helium balloon-filled television commercials is upon us, proclaiming deals that come but once a year. The End of Financial Year is here, and with it the prospect of your tax return.
Before your EOFY celebration plans get too luxuriant, it's important to figure out how to squeeze the most moolah out of your tax return. Many of us expect to receive a healthy lump sum back from the Tax Office, but innocent mistakes can result in nasty surprises come tax time. Here are those mistakes, and how to avoid them.
Failing to declare your HECS-HELP debt
For recent uni graduates, HECS-HELP debts are pretty much ubiquitous. Generally running into the tens of thousands of dollars by the time a degree is completed, they're rarely top of mind — but their existence can become achingly clear at tax time.
For the 2016-2017 financial year, the HECS-HELP repayment income threshold is set at $54,869. As soon as an individual begins earning more than this on a pro rata basis, their employer should start subtracting money from their income to cover repayments. (Basically, if your weekly salary looks like it's going to be over $54,869 when it's multiplied by 52, you'll find yourself paying it.) For this to happen, the employee must advise their employer of the debt's existence via a Witholding Declaration form.
Undeclared HECS-HELP debts are the most common issue accountant and tax agent Brian Wescott encounters when helping young people with their tax returns. "They come to me expecting a refund," he says, "and all of a sudden they might have a couple of thousand dollars to pay back". Ouch.
23-year-old Helen* made this mistake – she failed to declare her HECS-HELP and landed with a $3000 debt. "It's reduced my personal spending," she says, "because I'm paying it back." Helen has $60 deducted from her bank account each fortnight to make up the shortfall. "It's something that I budget for…like rent or car insurance," she explains.
Claiming the tax-free threshold multiple times
As most young adults know first-hand, low income earners aren't taxed. For the 2016-2017 financial year, the tax-free threshold is set at $18,200. This threshold can only be claimed from one employer by an individual, however — so if you're splitting your time between multiple gigs, make sure to only claim it for your primary source of income.
Forgetting about tax altogether
For freelancers who don't have tax routinely deducted from their pay, tax returns are likely to be particularly nerve-racking. To cover the tax they'll likely owe come EOFY, Wescott advises freelancers to put aside a portion of all their earnings throughout the year.
"About 25 per cent would be sufficient for most people starting off," he says.
With an ever-changing, unpredictable income (and likely regular expenses to meet), putting aside these funds can be tricky — but you'll thank yourself come tax time.
Skipping deductions
Here's some really good news: Your taxable income can be drastically reduced through deductions. For starters, as Wescott explains, "the tax department allow you to claim up to $300 without receipts" — but accumulating more than this shouldn't be a stretch.
Wescott cites mobile phone bills, stationery, journal subscriptions and minor travel between job sites as common deductions. Creative freelancers may also be able to deduct internet and/or electricity bills, laptops and the like. Exactly what's deductible can be difficult to determine, but tax agents are there to figure out what deductions you're eligible for — provided you have the receipts. (Plus, a tax agent's fee is deductible. Inception!)
If you're claiming deductions above $300, you'll need a paper trail for every expense. To ensure you're covered here, Wescott recommends keeping receipts throughout the year, regardless of your terms of employment or freelance status. You'll also need to add up any interest earned from investments.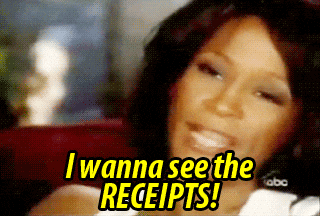 Not seeking help (if you need it)
Having predicted HELP debt-related complications, Helen paid $70 for a tax agent to complete her tax return in her first year of full-time work. "I got my debt reduced by about $800 because they found deductions," she says. "That wouldn't have been something that I could have done myself."
A tax agent is, of course, extremely familiar with the paperwork and pitfalls associated with tax returns, and can navigate them accordingly. "Our tax laws are extremely complicated, and changing all the time," says Wescott. "It's a minefield out there for taxpayers."
Of course, those earning below the tax-free threshold don't need to worry about HELP debt repayments owing or deductions. But for most full-timers, a tax agent's fee is probably well-spent.
Ignoring correspondence from the Tax Office
As with all things bureaucratic, denial and delay are not your friends come tax time. If you do have an outstanding tax debt that you ignore, or you fail to submit your return on time (by 31 October this year if you do it yourself, and by 31 May 2018 if you get a tax agent on board), you'll be subject to incremental, sizeable fines that will only balloon further with time.
Wescott is emphatic that responding is key. "If you get a letter from the tax department," he says, "please don't ignore it — because that's what upsets them the most."
*Name has been changed