Wellbeing
Nail Your Tinder Game With These Etiquette Tips
Tinder has revolutionised dating, no question. But there's no escaping the fact that a certain social etiquette still applies to ensure a positive experience. Whether you're looking for a relationship, or something less, er, permanent, consider some of these guidelines for responsible use.
#1 Beware the red flags
https://www.facebook.com/trank.kevin/posts/10154635723567946
Recognise this guy? He popped up recently for gross behaviour that got him a lifetime ban from Tinder. He went off on a rant when his match took too long to reply to his texts. Charming.
Any signs of racism, sexism, body shaming is your clue to swipe left or un-match.
#2 Don't ask for – or send! – a DP or other nudes straight away
Banter! A little mystery is attractive, as is the ability to exchange wit and humour via text. Take the time to establish a connection and rapport before even thinking about exchanging images which will undoubtedly be shared around and possibly come up online the next time your future employer searches you.
#3 Avoid poor GSP (grammar, spelling, punctuation)
A conversation requires proper sentences and correct grammar and spelling until you know each other. You can seem lazy or a bit slow if you get this one wrong. Look out for knowing the difference between:
You're and your
I'm and Im
Spelllin mistaks
Reliance on acronyms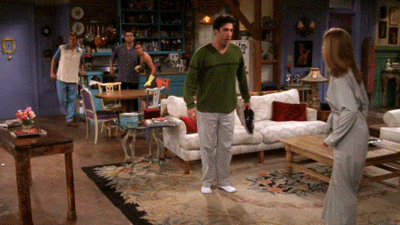 #4 Chat for up to a week, but after that, it's time to call it
So you've been talking for a few days, fantastic, don't leave it so long that you become friend zoned or lose interest, a week is the maximum it should take you to work out if a face to face meeting is on the cards, then whoever asks for the number, plans the date.
#5 Don't swipe right on a friend's boyfriend, ex, sibling's ex or your boss
This might sound obvious, especially if you're feeling frisky and wondered, "what could it hurt?" this judgement lapse could spell the breakdown of your friendship or your job. At best, your ex boss is a strong possibility.
#6 Ask open ended questions to keep the conversation flowing
Answer questions with the answer and the courteous response will include "how about you?" or "what did you think of the movie" and provide the opportunity for conversation, don't make the other person do all the work.
#7 Be honest
If you are 6ft 2 and work out, fantastic, but if you are neither, it's wasting both of your time to live in fantasy land. The same applies for job, weight, and profile pictures. There's no point using the highly manicured shot of you from five years ago and hoping they will fall in love with your personality when you meet. It's dishonest and this is not a good start for any relationship.
#8 Once you've met in the flesh, if you're not into them, don't ghost
There 's nothing worse than meeting in the flesh, thinking it has gone well and never hearing from them again, only to see them pop up again on Tinder. Awkward. Ghosting or disappearing after a date is disrespectful. Be honest and walk away knowing your integrity and dignity are intact.
#9 It's perfectly good form to take a break
If your dance card is full and you have several dates lined up, it's thoughtful and a gesture of good faith to take a break from Tinder. It might be for a week or a month, but it shows good intentions.
---
Anna Musson is Australia's leading etiquette expert and the founder of Good Manners. Anna appears weekly on Channel Seven's Sunrise, is the author of "Etiquette Secrets" and has online etiquette quizzes and courses at goodmanners.com.au.