Career
From Passion To Profit: How To Make Money Doing What You Love
Have you ever noticed how entrepreneurs talk differently to the average person? I don't just mean buzzwords like "innovation" and "disruption". What I mean is the inspirational phrases they drop on the regular – they've got more motivational quotes than a fitness model's Instagram. "Leap and the net will appear," they say to interviewers. "It always seems impossible until it's done," they write in their memoirs.
That all sounds great, but it leaves some essential questions un-answered. How, exactly, do you turn your dreams into reality? We're talking the nitty gritty: what are the steps we need to take to get a business off the ground?
Like I read on Instagram, a goal without a plan is just a wish. So we've broken it down into a step-by-step, how-to guide for making money doing what you love.
#1 Pick a passion
When people talk about looking for their passion, it often sounds like looking for The One. But for most of us, there are a whole bunch of things we enjoy doing. If you're stuck, we've even created a handy guide for finding your passion(s).
Not all of them will be suitable to make money from: it's important to have hobbies that you enjoy for their own sake, and some things ­– like playing video games, or colouring in ­– are pretty difficult to make profitable, so chasing money from them could just end up making you miserable.
As Elizabeth Gilbert writes in Big Magic, "To yell at your creativity, saying 'You must earn money for me!' is sort of like yelling at a cat: it has no idea what you're talking about, and all you're doing is scaring it away."
It pays to think laterally here: perhaps one of your passions is reading. While getting paid to read your favourite novels isn't likely to make you money, you can get paid for proofreading services. If you're stuck, talk to a friend or mentor – they might have the solution you're looking for.
#2 Set some goals
Our advice here? Dream big, but start small. You might want to make this your full time gig in the future, but now's the time to set some strong foundations before you quit you day job.
How do you get there? If you're offering a service, perhaps you want ten regular clients within the next six months. If you're selling a product, perhaps you need to build up inventory, send samples to retailers and have a launch to build hype.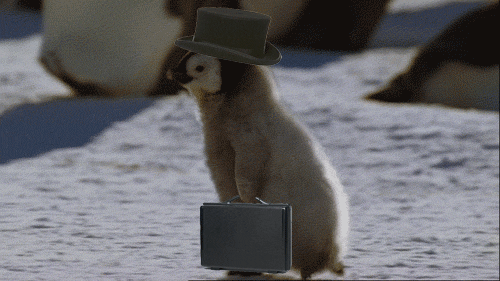 #3 Write a plan
This is the super un-sexy step, but it will help immensely if you're ever feeling lost and full of self-doubt.
Chances are, you didn't study Business at university, so a business plan also helps you get around all the things you might not have thought of – like who are your customers, expenses, competitors,marketing and how much money is needed. Here are some templates and resources that will make it easier for you.
#4 Set your price
When you're pricing your product or services, you shouldn't just pick a number and hope for the best. Make sure you do some research!
If you're selling a service, what is your hourly rate, and have you taken travel expenses, equipment or general overheads into account?
Likewise, if you're selling a product that you've made, what are your overheads, and how much time does it take you to make it?
Introductory prices and mates rates can help create buzz and momentum – but be sure you have a timeline set in place to make the business profitable.
#5 Money makin'
So your plans are in place and things are starting to get rolling. Go you! Since you're about to make it rain (or lightly drizzle, at the very least) now's the time to sort out the financial side of things.
You'll probably need to register for an ABN, for instance. Keep a file where you track your expenses, invoices and other money documents – this will make tax time so much easier.
Doing all of this with your regular personal bank account can get messy. So it's wise to open a bank account that you use exclusively for your business. This will make keeping track of your business incomings and outgoings 100% easier – again, you'll be thanking yourself come tax time.
The other thing about having an account just for your business? It looks so much more professional. You'll feel like a real-life business owner (probably because you now are).
Starting your own business might seem complicated, but it can also be hugely rewarding. Not just in terms of money, either: you'll pick up heaps of new skills, and learn a lot about yourself along the way. And hopefully you'll have fun doing it, too.
Your business is more than just a hobby. Keep your personal and business expenses separate with a Westpac Business One Low account.