Wellbeing
How To Have The Perfect Orphan's Christmas
OK, so you're not home for Christmas. The thought of missing out on long-held traditions surrounded by loving family and friends can be hard. For like, a minute. And then you realise that you're now in total control of curating your dream Christmas. All kinds of ideas start firing off in your mind while you contemplate the thought of a completely guilt-free self-indulgent day with your equally self-indulgent friends.
An orphan Christmas is your Christmas, free from the politics of unwanted drop-ins and awkward questions about whether or not you're on Tinder over a third bowl of pudding. We understand that one-size definitely doesn't fit all, however we've created a list of the top 5 preparations to put in place to help you with your perfect Friend-mas Day.
#1 You'll need a location
Whoever has the most space should be gracious enough in their Christmas spirit to offer up their digs. Although, sometimes the cost of real estate is too high and there's no clear winner for the 'who-has-the-most-space' prize. For those with less room, tightly packed bodies means there's no need for heating in colder climates, and in warmer climates, there's less encouragement for guests to hang around past their welcome.
If you're lucky enough to be overseas cruising around tropical islands for the festive season why not pick your favourite beach and take some umbrellas and have a Christmas picnic? Wherever you choose, make sure that a) it's clean and b) you've confirmed it's definitely available on Christmas Day to avoid location-disasters.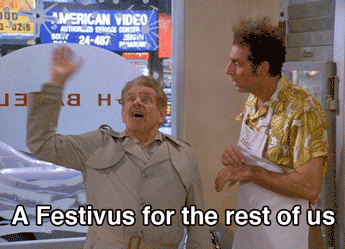 #2 Plan a menu and a budget
This is one of the nitty-gritty's that you need to get out of the way early. The probability that everyone attending your orphan Christmas is going to be as broke as each other is fairly high, and if not, snaps to you guys. Either way, don't let resentment over finances brew. Set out your food and drink budget early and make sure everyone sticks to it so that no one is festering resentment on Chrissy Day having forked out more than others.
The same goes for your menu. Make sure you plan a menu where cooking is shared and with meals that cater to everyones tastes. Don't let tradition stop you from creating interesting dishes that you may not typically associate with a Christmas lunch. If you're somewhere exotic, why not introduce some local dishes? Or if you're catering to a meat-free crowd, get creative with vegetarian dishes that you wouldn't otherwise be drawn to. An orphan Christmas is the chance to be playful with food and to experiment.
#3 You'll need to organise a Kris Kringle, obvi
The same budget concepts apply here. Set a Kris Kringle budget that suits everyone. Get everyone involved and make sure that all guests are very clear on the budget. If you want to keep things absolutely minimal why not suggest that you each make your KK presents this year? Nothing like a jar of homemade muesli wrapped in a ribbon to tell your friends you think they are great.

#4 Be creative with your entertainment
Christmas is a time to eat and be playful. Having fun on the day should be priority number one, not an after-thought. Plan your entertainment and playlists ahead of time to avoid endless brainstorming sessions between the starters and the turkey, allowing more time to enjoy the cool Christmas vibes.
Use your resources to gather a selection of games that can be brought along. Cards Against Humanity is obviously a favourite but perhaps with it being a festive occasion you can browse online and explore creative games to play? Or if you don't really like your friends that much what about suggesting a competitive non-competitive round of Christmas Pictionary?


#5 Those that eat together, clean up together, and nap together
Every group has it's own politics and while some guests may naturally gravitate towards certain roles (such as making sure everyones drinks are topped up), others may need a gentle shove in the right direction – especially when it comes to cleaning up. Practice your best non-nagging voice to ask for help where needed, so you or your host aren't lumped in the kitchen after everyone has gone home, leaving you wondering what you did wrong to deserve the painful punishment of a thousand dirty dishes. Keep it light and friendly, and reward the boring stuff with whatever you fancy, be it another round of Christmas Pictionary, a walk to aid digestion, or a communal nap.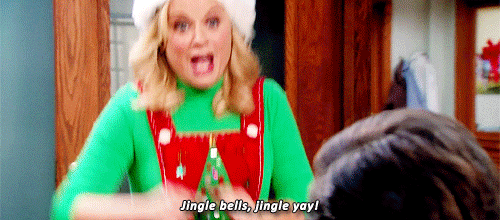 ---
Claire Dalgleish is a freelance writer and art curator who currently lives in Sydney. She woke up like this. You can read more on her blog art/writing/projects and follow her via @art.writing.projects