Wellbeing
Are You Really Ready To Move Out Of Home? The Ultimate Checklist.
I couldn't wait to get out of home. Buying my own toothpaste paled in comparison to the excitement of never EVER having to endure cringe worthy movie sex scenes with the parents again – or being nagged to empty the dishwasher.
Was I ready? Hell yeah? Was I prepared? Hell no.
There's a lot to take into consideration when you take that big step away from luxury and comfort. I mean, who knew you had to empty lint from the dryer in case you burn the house down? I didn't even know what lint was. It's amazing what you learn when you're out on your own.
If you're itching to experience independence ASAP, here a few things you may have overlooked.
#1 Money matters
Let's start with the big one, money. Moving out is expensive, and it's not as simple as having the weekly rent in your pocket.
Guy Mitchell, Owner and Business Manager of Flatmate Finders, says although outlays differ state to state, these are the general initial payments you'll fork out for:
a) Bond
"Expect to pay 4 weeks rent to the landlord as a bond or 'security deposit' which protects them against unpaid rent or damage to the property," Guy says.
"If you're moving into a share house, there's no legal requirement to pay a bond if you aren't on the lease, however it's usual to be asked to pay 2-4 weeks rent upfront, so make sure you get a receipt from someone."
b) Rent
Obviously you'll need to choose a place and suburb you can afford. A general rule is the more people in a share house the less you'll have to pay in rent. Guy says that even if websites show weekly rents, you should expect to pay monthly and in advance.
c) Utilities and other bits
Gas, water, electricity and often internet. Guy says we're looking at an extra $30 a week if they aren't included in the rental price.
Other bills to weigh up are communal items like household cleaning products and toilet paper. Many share houses also have a cleaner or things like Foxtel and Netflix, so always ask about these extras at interview.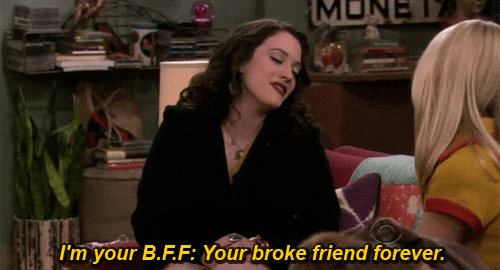 2) Are you adult enough?
You may think you're ready to jump ship but are you really ready to give up those home-cooked lasagnes? You know you're going to have to grocery shop right? On your own. While Mum might not be there to tell you to eat your greens, you're actually going to have to learn about food groups (no, 2 minute noodles is not one) and keep yourself alive.
Are you ready to wash your own sheets (heads up, this should be weekly), clean your own socks and fill out paperwork without needing your parents help? You're in true adult territory now.
3) Are you tolerant/communicative and everything in between?
Chances are you won't be living on your own in a swank semi with water views. Financial restrictions will probably drop you into a share house, complete with a holey sofa spraying out foam and flatmates with questionable personal hygiene habits. My "sofa" was a stained mattress and my coffee table was made from boat scraps I'd found on the side of the road. Enough said.
Are you ready to compromise and live with people with different standards, cultures and beliefs in what constitutes a comfy couch?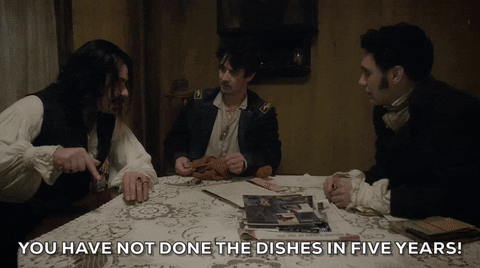 4) Have you considered where you want to live and what this means?
Living closer to the city, work or Uni is obviously preferable but might not be viable, financially. You also need to look at transport options and how this will affect you. If you have a car, have you factored in accessible parking and cost of parking permits? What about petrol costs? What about the change in your insurance due to change in circumstance?
5) Are you ready to make sacrifices?
Moving away from home means moving away from the mobile ATMs we lovingly call Mum and Dad. They may still help you on your journey to freedom, but ultimately you are choosing adulthood and responsibility.
Are you ready to budget and give up certain luxuries you once had? The expense of rent alone means you'll have to get used to prioritising. You may not be able to lead the lifestyle you had before or the lifestyle you had imagined for the future; for the short-term anyway.
6) Why?
When you figure out why you want to move out, believe me, it's smoother sailing.
I stomped out of home unprepared and broke at 17 because I wanted to shack up with my boyfriend. Probably not the best reason to start my independent living.
So why are you moving out? Is it an act of rebellion? A crisis where you think you should – or because you're truly ready, responsible and financially able? If it's the last one, then you're ready. Good luck.
---
A published freelance writer from print to online, Katy's passion is honest authentic writing. From the mundane experience to a sensational observation, Katy always finds a way to voice what she sees. Relatable and quirky, she writes with warmth and familiarity. She also loves lists, matching socks and edamame beans.