Career
How To Negotiate A Remote Working Situation – From Someone Who's Done It
Starting your day without a commute, working from the couch in your trackies, running errands in the middle of the day… yep, remote working is the dream. But you know what else is pretty good? Job security, being part of a team culture and knowing exactly when your next pay is coming in.
As someone who has done both, I can confidently say that both being a full-time employee and working from home have their pros and cons. Once you start working on your own terms, it becomes pretty hard to imagine yourself rocking up to an office fully dressed and showered by 9am every day. That said, as most freelancers can attest, working for yourself can be inconsistent, lonely and stressful. The good news is, it's 2018 and you don't necessarily have to choose between the two.
Remote work situations are on the rise, and not just for people who are self-employed. A growing number of companies are realising that great work doesn't just happen between 9am and 5pm in an office — and thus, giving their staff increased working flexibility. In fact, research from the Australian Bureau of Statistics shows that almost a third (3.5 million) of all employed Aussies regularly work at least some of their hours from their humble abode.
Whether you're looking to change it up within your current job or are looking for a new role with more flexibility, there's no better time in history to ask for it. Here's are four things you should do before you go in for negotiations, to increase your chances of hearing a "yes".
#1 Evaluate your position
Before you start angling for a remote work situation, it's important to evaluate whether your position is actually one you can do from home. Granted, with where technology is at today most jobs don't require you to physically be in the office. But if your role requires a lot of face-to-face contact or specialist tools that you can't use at home, you may have to compromise.
It could be a case of working just one or two days at home, or coming in for meetings. A friend of mine recently moved interstate but continues to work for the same company remotely. Her job requires a lot of client meetings, so her boss pays for her to fly home for those – this would be far from the norm, however, so remember that your company may have policies already in place regarding remote working.
#2 Keep the focus on them
"Because I hate putting pants on and talking to people," isn't a strong enough case for why your boss should let you work from home.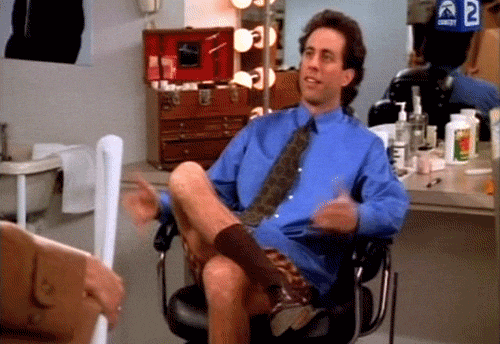 In order to achieve a positive outcome, you need to keep the focus on how this remote working arrangement is going to benefit your boss and the company.
It's crucial to draft up a proposal before you stroll into your boss' office. This should cover the reasons telecommuting is going to make you more productive (for example, it cuts out your commute and you're more inspired when you can change up your scenery) as well as relevant facts and figures. If you end up doing overtime from home in your current situation, use that as leverage. If there have been instances where you've worked from home before and it tripled your output, mention that, too.
One great stat to throw in there is that according to Global Workplace Analytics, a typical business would save $11,000 if they allowed employees to work from home just half the time (your boss will love that one). It's also a good idea to arm yourself with examples of companies that have successfully implemented workplace flexibility, including Yahoo and Amazon.
#3 Suggest a trial period
For both myself and my friend who successfully negotiated a remote work situation, the key was suggesting a trial period. That way, the risk factor is lower for your boss and they don't feel like they're being trapped in an arrangement that may not work out. Come in with a trial period time in mind (for example, a month), but be open to what your boss wants. Remember, it's called a "negotiation" for a reason!
Once you come up with a trial period you're both comfortable with, it's your chance to prove how much more productive you are when you work from home. Now certainly is not the time for slacking off.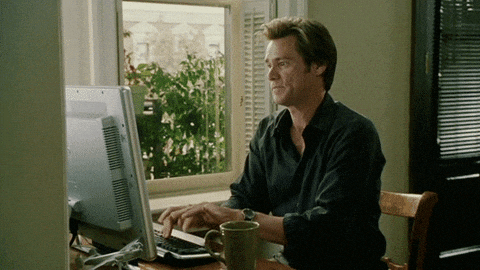 #4 Have a back-up plan
Even after doing all of the above, you need to prepare for the possibility that your boss might say no. After all, some people are just old school. In this situation, it might be useful to reiterate to your boss how important flexible and remote working is for you – and for what reasons. If your boss knows your reasons, and that you're still keen despite not having succeeded, they may be more amenable when the topic comes up again, . However, if that's not the case, you need to decide whether you're happy to go back to working in the office, or whether you'll look for a more flexible role.
If you're successful in arranging a remote working situation, check out these tips for working from home like a boss.
---
Emma Norris is a Sydney-based freelance writer and the owner of copywriting business, contentinthecity.com and lifestyle blog, agirlinprogress.com. When she's not playing with words, she's either doing pushups or stuffing her face with pizza. You can follow her on Instagram @emmajanenorris.