Career
Why Your Resumé Isn't Worth Staying In A Job You Hate
Are you so bored that watching grass grow now seems utterly riveting? With each harrowing work day that passes, does your boss seem to resemble, say, Voldemort more closely than an actual human?
Sounds like you hate your job. And that's ok – no one said you had to like it, and deciding that you really don't like your work, or your boss, or the organisational culture is a great step to enacting a plan to fix it. But that plan should be implemented as quickly and efficiently as possible, because there are high stakes for staying in job you hate.
If you really, truly hate your job, here's why you should leave, and worry little about the impact on your resumé or progress (read: it's going to be fine!)
Health is the number one priority
While there's no denying the importance of career, and the hours of our lives it consumes, once work starts to compromise health and wellbeing, something's gotta give.
The Australian Psychological Society's Stress and Wellbeing in Australia Survey 2014 found that "issues in the workplace" were a serious source of stress for 38% of 18-25 year olds and 49% of 26-35 year olds. It also found that stress had a strong or very strong impact on the physical health of 17% of Australians.
High levels of stress are known to cause muscular strain, anxiety and depression, and research shows that prolonged levels of stress increase the chances of heart disease and heart attack. No job is worth that.
As columnist Daisy Buchanan says (and titles an article she wrote about her own experience leaving a job she hated), "If you choose your job over your mental health something's wrong". When she did finally choose self-preservation over naïve persistence, she found that "putting my wellbeing first has put me in a position of strength." It will inevitably do the same for you too.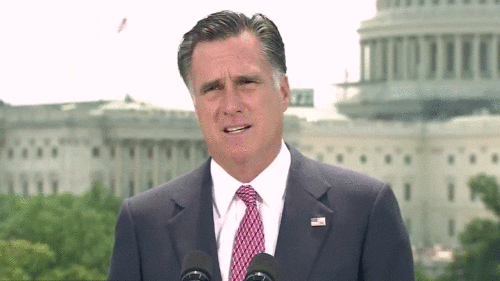 Being miserable at work holds you back from your goals

If you're staying at work because of a couple of lines on your resumé about how you "increased social media engagement by 11% year-on-year" or "saved your organisation $10,000 in administration costs", have a serious think about what's required to achieve goals and milestones.
Happy, determined people with strong work ethic get shit done, and get it done really well, because they love what they do and are happy to test and trial various ways of arriving at the best end result. If you're miserable, or resent the person asking you to achieve said goals, it's unlikely you'll go out of your way to do them exceptionally.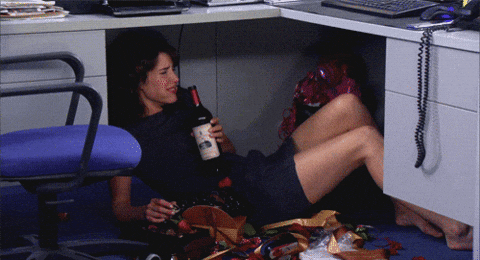 If you hate the job, you might struggle to talk about it positively with future employers
So you stayed in the job you hate to plump up your resumé. You dragged yourself through menial tasks that used neither your skills nor your brain for a chance at an improved title. You fought tears every morning, dreading another day of diminished self-worth at the hands of your manager to apply for a job at a bigger organisation. You rode an emotional rollercoaster for…what exactly?
You may think that staying in a job you hate will pay dividends when you secure that new and shiny role, but how do you intend to talk about that job when you hated it, oh, so very much?
The less satisfaction you have in a role, the less likely you are to talk fondly of it when quizzed about it in a job interview. In hating it, you may also have decided not to use references from that organisation. Return on investment? Kinda crappy. Rip the band-aid off and start pursuing work and projects that you'll always be proud and happy to talk about.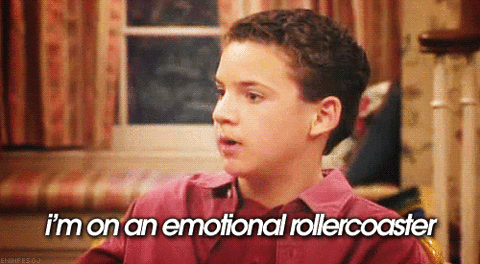 You can further your career outside a full-time job
Leaving full-time work doesn't mean that your progress is severed then and there. There is a great deal that can be achieved outside formal work arrangements that can benefit your career immensely. Maybe you'll take an editing course, teach yourself to code or spend time finding a really brilliant mentor?
There's a buttload you can do outside the confines of full-time work to benefit your career, much of which hinges on the extra time the absence of a full-time job affords. Think and dream big here, and enjoy the freedom and flexibility while you can. Chances are, it won't last forever.
It's easy to explain gaps in your resumé
Got gaps? Don't fear. If you're worried that prospective employers will disqualify you for having gaps (or periods without full-time work) on your resumé, you couldn't be farther from the truth.
Employers usually seek out candidates who have a wide range of skills and experiences that, despite being different or unrelated to the role you're applying for, have a positive impact on their organisation. It's these unique and worldly experiences that often enable you to tackle challenges more effectively, or collaborate like it ain't no thang.
If you need to explain gaps in your resumé, highlight what you've done in the absence of a full-time job that shows you as an ambitious candidate to employers. Did you travel and volunteer overseas? Maybe you undertook further learning in your time off? Devote a few lines to this in your resume and cover letter, and be prepared to celebrate this period if asked about it in a job interview.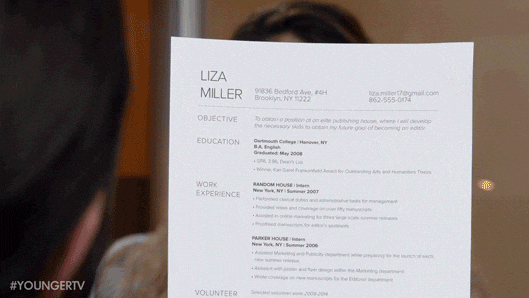 While we're definitely advocates of leaving a job when the going gets bad, it's important that you've spent time thinking seriously and critically about resigning. Quitting is a big, and usually very final decision, one that can't be easily undone.
Chat to friends and family, write up a list of pros and cons and assess your financial situation. Enlist the help of a professional careers counsellor for some extra, objective advice, or ask how people in your network have managed in similar situations.
The other important thing to consider is whether or not the reason you're so adamant about leaving can, with a little work, be improved. For example, if your work has been as dry as a as dead dingo's proverbial, but you love your colleagues and the culture, it's probably worth speaking to your manager about how to diversify the tasks you're assigned.
Consider whether the situation can be resolved before jumping ship, particularly if you haven't been unhappy or dissatisfied for long, and can vividly recall brighter days. If, however, you're committed to departure, then take comfort in knowing there are many opportunities out there, just waiting to be seized.
---
Izzy Tolhurst is a copywriter and editor. She writes about music, the arts, employment and international development. She also sings and plays an impressively amateur level of guitar in Melbourne band Go Get Mum. Find her rambling on Twitter @izzytolhurst