Career
This Is What Your Resume Should Look Like In 2017
What do you think of when you hear the word resume? Do you picture a boring document stuffed with corporate jargon (and the only place you would dare to share your middle name) printed in some generic serif font?
While this was once the makeup of a typical resume, today's CV is a bit more sophisticated. Think Instagram versus MySpace. Your resume should look like your curated 'gram feed, not your clunky old Myspace profile.
The overall standards of a killer resume have changed, big time. Information that our parents and grandparents shared with employers – such as birthday and marriage status – is now rarely seen and often discouraged.
It's also fiercely competitive out there! Creating a modern resume is essential if you want it to stand out among dozens of skilled candidates vying for the exact same position. Or if you don't want to lose your job to a robot.
Here's what your resume should look like today.
Your Resume Should Tell A Story
Whether writing your first resume or reworking your existing one, positioning yourself as a standout candidate requires selling your story, not just your skills.
You really need to find a way to differentiate yourself from the hundreds of resumes that look exactly like yours.
What is your story? Your professional story is definitely not the catchy tale you told your Instagram followers about your epic Burning Man adventure. Your story should give hiring managers an idea of how you crushed your last position and exceeded all expectations.
It should tell the hiring manager the super positive impact you had on your past employers. It should also give them a sense of who you are as a person.
What did you do that made you stand out? How did you help the company grow? What makes you different from every other candidate who has the same skills you do?
Like any compelling story, the first few words are the most important. Demand attention with a snappy, well-written Personal Summary. Use this section to highlight your most notable accomplishments and introduce yourself as a candidate (and person!)
As you work through your CV, step back and look at the big picture.
Ensure that your resume is telling your professional story. Ask a friend, mentor, even your BAE to review it, too. Fresh eyes can help! However, take their point of view as just that.
From there, use your education, experience, skills, and community engagement to chronicle an engaging professional story.
Your Resume Should Have A Theme
In addition to telling a story, your resume should show an overall theme, otherwise known as your personal brand.
Personal branding is super important in today's job market, especially since it can make you a prime candidate in your chosen industry.
For example, a successful personal brand can help "John who works in marketing" magically transform into "John the digital marketer to fashion brands." You just went from a generic zero to someone's hero that quick.
What Is Personal Branding?
Your personal brand is your reputation, distributed across your resume, LinkedIn, personal website, and social media activity as well as your in-person networking efforts.
Whomever you believe yourself to be – that's who you want a hiring manager to meet as they read your resume. Using your resume to communicate your personal brand allows companies to become familiar with who you are and what you're all about.
Still figuring out your personal brand? No problem. Ask yourself these questions.
What drives you?
What makes you different from others in your industry?
What's your professional mantra?
What are the underlying themes supporting your success?
Here's an important tip: Developing your personal brand shouldn't be rushed. It will come naturally as you get more experience.
Your Resume Should Sound Like You
Your resume should look like a polished professional document, but not like a "terms & conditions" page of a website.
It is possible to sound both professional and personal on your resume. And allowing your personal tone to shine through connects you to the right hiring managers.
Companies don't want to hire robots, and writing your resume with a simple, relatable (non-stuffy) voice will help employers see you as not only a worker but also a team member, office neighbour, decision-maker, and friend.
Putting personality on paper can be tough. The best place to start is the Personal Summary section. This is a great place to talk about who you are, what gets you excited, and what makes you different.
Use first-person nouns in this section ("I"). Keep your language simple and help the hiring manager feel as if he or she is speaking directly to you. Use this section to show your unique value, and your resume should look like it's impossible to ignore.
Your Resume Should Be Tailored For Keyword Searches
Many companies are now using Applicant Tracking Systems (ATS) to help sift through candidates and resumes.
An Applicant Tracking System is an automated software that assesses resumes based on algorithms set by employers. These systems follow a process called "parsing" that essentially takes bodies of text and scans it for relevant keywords.
That means that a computer could be viewing – and discarding – your resume before a human even sees it.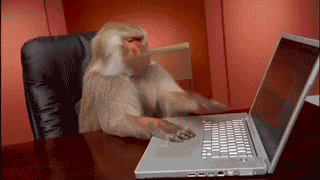 It also means that submitting a resume that isn't ATS-optimised could leave your application at the bottom of the stack, or completely forgotten.
Who uses Applicant Tracking Systems? Over 95% of the Fortune 500 do, as well as over 80% of the world's top 1,000 companies.
Prepare your resume to be scanned by a robot by following these tips:
Use standard resume section titles, such as "Work Experience," "Education," and "Skills"
Include highly relevant keywords, especially those relevant to the job description
Use simple formatting and bullet points
Don't submit a PDF or JPG
That said, don't completely forsake style and personal brand. At some point, a human will be reviewing the document, too. Optimising your resume for an ATS is just to get past the initial screen.
A Key Point To Remember
Before you dive in with changes, take a step back and consider your educational and professional path. Your resume should look like the most professional and polished version of who you are, so it's important to become super familiar with yourself before you start writing. Be proud of your personal brand, and let your personality shine through.
---
Irene McConnell is the co-founder and Managing Director of Arielle Careers, a boutique personal branding consultancy which specialises in resume writing, interview coaching, salary negotiation coaching and online reputation management.