Money
Ridiculous Things You Waste Money On In Winter And How You Can Stop
Winter is my favourite season. Summer feels too suffocating and woozy, and the in-between seasons feel plain old confusing (jacket on, jacket off, what do you want from me?!). Winter is the alluring ice queen that makes everything around her sparkle and shimmer.
However, the sad thing about winter is that the best parts of it involve throwing money into a gaping hole. I seem to do it every year. Cute scarves, hot chocolates, movie dates and in-season coats all add up very quickly. It's easy to find yourself justifying purchases because of the drop in temperature.
Here's some typical winter purchases and the way you can avoid making them, from someone who has done them all:
A story of 1 million lip balms lost
I would never dream of going up to the Priceline counter and buying 15 different lip balms at once. It's so clearly excessive. Yet by the time winter has warmed up into summer, I have bought and lost that many or more.
Setting aside my hysterical questions of "HOW? WHY?? WHERE ON EARTH CAN THEY BE GOING?!" – it's unanswerable, a great mystery of our time – there are solutions so that you don't find yourself all chapped and penniless.
How about having a few lip balms with dedicated homes so you know they'll never leave your side? One on your work desk, one in your handbag and possibly a third on your bedside table. Not only will this help things if, god forbid, you do lose one of them, but it'll make it much easier to retrace your steps. Lip balms, like small animals, don't get lost if they know their home.
Staying toasty
At some stage in our history we collectively decided it just never gets cold in Australia (it does), and now most of our houses are lacking in proper, necessary insulation. This means we crank our heaters to an ungodly setting and tell ourselves it's OK to sweat through our knit socks and spend an arm and leg on electricity and gas bills.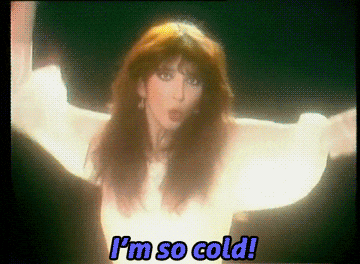 Look. Heaters go a long way in helping our body temperature stay at safe levels and they're definitely fine to use. But if you want to keep an eye on your balance, you don't need to turn straight to them as the only way to warm yourself. Blankets, socks, hoodies and trackies are a very comfortable and inexpensive way of doing just that. Or, if you absolutely need to use a heater, consider a lower setting than one you usually use. And remember, smaller rooms are cheaper and easier to heat.
Other silly little ways that will cut down on your electricity use in winter include only boiling the amount of water you need in the kettle, sticking to air-drying your clothes and cutting down the time you spend in your hot showers.
Paying for exercise
This is a controversial suggestion, but I'm going to go ahead and offer it to you anyway. If you're one of those people who absolutely can't get themselves to exercise in cold weather but you have a gym membership that is costing you nearly 30 bucks a week, you should consider putting it on hold.
Most gyms will allow you to freeze (lol) your membership indefinitely for a small fee and pick it up again when your bones are a little thawed. While exercise is extremely important in all seasons, it feels like a colossal waste to convince yourself you'll go the gym when you know you really won't.
But hey, that's just my two cents.
Preparing for hibernation
Winter prompts a dormant animal instinct in me that assumes I need to store fat for the cold months ahead. It is extremely ridiculous, and not based on anything remotely truthful seeing as I'm not, actually, a North American brown bear. But it's a thing that happens, and means I fall into the trap of forgoing my prepared lunch to buy something infinitely more delicious and warming.
Yet, unlike hibernating mammals, I have a bank account that I need to keep an eye on and these poor food choices do a lot to steadily drain it.
Folks, don't be like me. Stay strong and keep bringing your lunch in everyday. Say no to your co-worker's offer of delicious, steamy ramen. Cook stews, soups and chilli in bulk so you're guaranteed delicious, cheap meals every day that will warm your gobbling little soul.
I mean, eat whatever you want. You're an adult who makes decisions about your body. Just keep an eye on how much money those decisions are costing you.
Fashun stuff
Winter fashion conjures up images of flawless models in layers upon layers of beautiful clothing. Literally the first thing people say about the benefits of winter clothing is, "Layers!" But fashion is not going to come easy or cheap. Layered clothing is beautiful concept but it can be a very expensive one to maintain.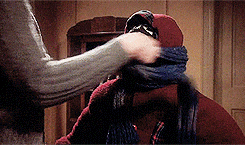 If you need to buy winter apparel, make sure it's going to last you a few seasons. Stick to basic cuts and colours that don't follow trends, making sure you buy good quality garments. Search out alterative ways to source your coats and boots, including second hand stores or thrift shops. The best way to buy winter clothes – any clothes, really – is to keep longevity in mind.
If you don't need more sweaters or scarves then stay away from stores. You don't need them. Really. In fact, you don't need the items that come along with winter to truly enjoy winter. Stop trying to make hygge happen.
---
Josephine is a writer from western Sydney who likes to blatantly lie on her bios. She played the youngest sister in 80s sitcom Family Ties and looks fantastic running with a backpack on.