Career
Seven Steps To Get Your Email Under Control (Forever!)
Between Facebook, Instagram, Snapchat, Twitter and whatever the next big thing that's about to become integral to your social life, email is surely on the way out, right?
Mate, you couldn't be more wrong.
According to The Radicati Group's Email Statistics Report, 2015-2019, that communication relic from the dial-up days is actually a growing platform.
According to the report, while in 2015 there were nearly 2.6 billion email accounts globally, by 2019's end that number will have swollen to over 2.9 billion.
The number of emails sent per day are on the up as well, set to increase from 205 billion per day in 2015 to 246 billion daily come December 2019.
The point is, while it's not as flashy and easy to just procrastinate on as your bright, flashy, loud social media feed, email will continue to be an integral part of your life for the foreseeable future.
But the good news is, it's remarkably easy to get your inbox in order – you can take care of things in three easy steps. And we'll also make sure you're bossing any comms that you hit 'send' on.
#1 Archive It!
If you aren't already using it, archive is about to become your inbox's best friend.
According to Radicati, "Email archiving solutions provide interactive, long-term storage of email in a separate file store, with easy search and retrieval capabilities."
Basically, it moves selected messages out of your inbox and into the archive folder. Nothing's deleted and when you use your email's search function, anything archived will still come up in the results.
Just finished a super important series of correspondence with a coworker and don't want to risk losing it? Archive it.
Got a hilarious, likely wildly inappropriate page of jokes from your Dad that you still occasionally laugh at but don't need sitting front and centre? Archive it.
And if you're one of those types who's got literally thousands of emails in their inbox and doesn't know where to start, there are a number of shortcuts that allow you to archive everything and just start afresh.
Trust us, there's nothing quite so liberating as an empty inbox.
#2 Don't Be Afraid To Delete
How many emails have you got sitting there that have been unattended for weeks or even months?
Is there a particular reason you're holding on to them? Is it a sentimental thing? Probably not, or you would have archived it away, safe and sound by now.
Merlin Mann, often regarded as the inventor of Inbox Zero (a system we won't ram down your throat, but which preaches a system where your inbox should basically always be empty), put forward a very rational way of thinking about these unanswered emails – just delete them already!
"If it's more than a week or two old, either answer it or delete it now," Mann wrote on 43Folders.
"If this strikes you as unsatisfactory or feels 'mean and icky', then ask yourself why, precisely, you're still staring at this message instead of responding to it. Under what conditions, in your mind, will this email magically become more 'answerable'?"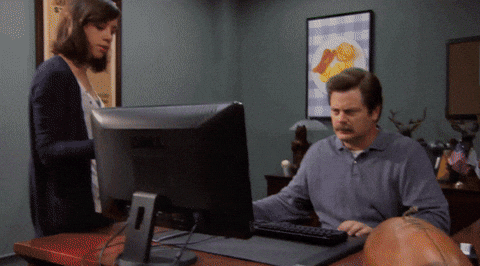 Haven't archived it? Chuck it out!
#3 Folders Are A Waste Of Time
So you've got a meticulous system for sorting your inbox? Yeah, you're wasting your time.
Files perhaps made sense at a time when search capabilities were seriously limited, but these days your email account's search system is a beast – and, in fact, it has been for years.
A 2011 study from IBM found that people who used search were more efficient at turning up the email they were after, compared to those who had all their correspondence filed away:
"People who create complex folders indeed rely on these for retrieval, but these preparatory behaviours are inefficient and do not improve retrieval success."
Specifically, while the time to find a given email was relatively similar between those who searched and those who 'foldered', the time spent actually putting your emails in folders was where searchers saved time.
Just hit archive. Trust us, you'll find it in no time – IBM says so.
As For Composing…
So you've got a snappy, clean, easily navigable inbox? Awesome. But that's only half the battle. The other half is the stuff you actually send – and that's the really important part. Because while your inbox can be infuriating or even downright exhausting to deal with, the stuff you compose can get you fired.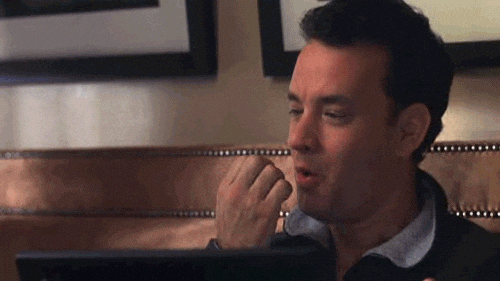 #4 Nail The Addressee's Name
This one is so obvious, but it's super, super important: you've got to spell the addressee's name (not their email address – although that's clearly super important too) correctly.
It may seem obvious, but are you sure Karen doesn't spell her name Caren? And you may not have met this person face-to-face before, so are you really sure that Steven is cool with you calling him Steve?
Luckily there's a dead-easy workaround: copy-paste. However they've signed off in their correspondence to you is going to be both spelled correctly and the name they're most comfortable being called.
Don't even take the chance of making a typo – copy-paste the name they've given you. Can't go wrong.
#5 Keep It Simple
While long, beautifully written prose may have its place in travel emails to friends and family, odds are you're writing to a colleague or customer, so you want to keep this tight and to the point.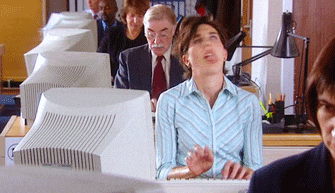 First, acknowledge any correspondence they may have sent you. If they asked a question, answer it, or let them know that you're on it. Next, tell them what you, in turn, need from them. Finally, finish with an action – who needs to do what next so that the whole purpose of this correspondence is taken care of.
Seriously, that's it. You can deal with 90 per cent of your workplace email correspondence in these three steps.
Obviously there's a fine line between being direct and rude, but who likes having to read War and Peace when the point of the email is simply that Alan from accounts needs you to re-send him your tax file number?
#6 Your Subject Will Be Read
Unfortunately, your subject line does actually matter, because your recipients will in fact read it.
But this isn't something to panic over. You don't need to spend hours thinking up something snappy to get your emails opened.
MailChimp did a study of over 40 million sent emails to work out the best kind of subject lines. Their results?
"This might sound dead-simple, but here you have it: Your subject line should (drum roll please) describe the subject of your email. Yep, that's it."
Keep it succinct and simply tell the recipient what it's about. Don't let it stress you out, just do it.
#7 Take A Break Every Now And Then
After working on a 2012 University of California study regarding work and email, informatics professor Gloria Mark said, "We suggest doing what we call batching emails, where organisations send emails once or twice a day, rather than continually, so employees know not to check their email every ten minutes."
Odds are, most of your correspondence can wait a few hours, so set aside windows each day in which to deal with emails en masse, otherwise they just become busywork.
But more important than leaving gaps in your day, every now and then you should just turn on your 'out of office' and ignore emails altogether for a few days (even if you're still at work).
There were two good reasons:
Firstly, the study found people who aren't worried about responding to emails are far more focussed on the task at hand, and flicked between open windows just 18 times an hour, compared to 37 times for those who were using email.
Secondly, by using heart-rate monitors, the study reached the conclusion that email induces stress.
"We were able to get second-by-second stress levels from our tests and we found that over the five-day period away from email, people's stress levels went down compared with when they were using emails," Ms Mark said.
The downside was that people felt "isolated" without access to email, although they discovered a novel workaround for this isolation: actually talking to their coworkers!
---
Joe Frost is a writer, editor, producer, and four-fingered cautionary tale to children. You can catch him each week on Coming Attractions or on Twitter, where he's tweeted at least twice.