Money
How To Have A Social Life When You're Broke
"Can't hang this weekend, I'm broke." It's a tragic text that you've probably sent before. You stay home on a Friday night, covered in Dorito crumbs scrolling through Instagram stories with hard-core FOMO; reminiscing on the days when you could afford to do things like 'socialising', or 'leaving the house'.
Maybe you're saving for something or a few expenses have left your pockets a bit empty. So you think a week eating 2 minute noodles alone binge watching Arrested Development is your only option.
The idea that you have to choose between having a social life and saving money is a myth – we're about to bust it. Here are some ways you can still have a social life when you're penny pinching.
#1 Dinner parties are your new best friend
Trick your friends into bringing you food by hosting a 'pot luck' dinner at your place. Just kidding. But dinner parties are one of the best ways to see mates without spending too much money. If you encourage everyone to bring a plate or some wine, you'll have a whole table of food without that awkward "are we splitting it or just paying for what we had?" conversation at the end.
For your contribution, vegetable curries or big pasta dishes can be low cost and go a long way. There are a lot of ways you can cook for big groups that won't be too expensive.
Themed nights (Mexican night, breakfast foods, a meal starting with the first letter of your name), or as cheesy as it sounds, playing some dinner party games can be ridiculously fun. The secret phrase game is a personal favourite – try slipping "Sex and the City 2 is the most underrated film of all time" into conversation slyly.
#2 Have a picnic in a park
Instead of forking out AUD$25 on eggs and a coffee, picnics are a wallet-friendly and enjoyable way to socialise and eat some tasty food. They're great in big groups or even with one friend, and can be done really cheaply.
You could bring crackers with cheap dip or cheese, packets of chips, garden salads or low-priced fruit from the fruit and veg store – it's totally possible to keep your spending under AUD$10.
Bring plenty of rugs to sit on and speakers to pump some tunes and you can turn your picnic into an all day social event.
#3 So much room for (cheap) activities
Crafternoons, board games, listening to music or going for walks – these are all activities you can do with your friends without spending a cent. You don't only have to see your friends to eat and drink, maybe you have a hobby or favourite activity you have in common that can chew up an afternoon.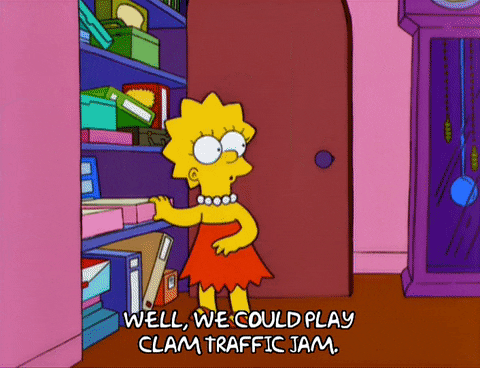 #4 Dine out without having to only eat entrees
If your friends are really set on going to a restaurant, you can still join without having to order the side of steamed vegetables with water, while ogling the decedent choices of your seemingly cashed-up mates.
Before they start suggesting restaurants with entrees the price a small rental property, suggest some of restaurants that are tasty and well-priced by looking at Good Food's cheap eats list, or getting a Groupon.
A good way to save money when heading out for a meal is finding a BYO restaurant; this will save you spending AUD$10 per glass of wine. ALDI sells wine for AUD$2.89 if you're choosing this option – and it's actually really tasty.
#5 You can drink without blowing your budget
If alcohol makes a significant dent in your savings, stopping drinking altogether can seem like the only option. Cutting back is a really good idea, however you can still be saving savvy if your friends love a couple of pints.
Find happy hours and hop between them. The Happiest Hour app is your pocket guide to finding the cheapest bevvies near you. Your friends will be stoked to save as well.
Secondly, don't get around the rounds. Although sharing jugs of beer can be cost-effective, if you're buying rounds of individual drinks for groups, chances are you'll be spending more then you get back. There's always that one person that asks for a Mojito and then vanishes before their round. Buy your own drinks and look for the cheapest options ('house' anything is your new favourite drink).
#6 Be honest with your friends
At The Cusp, we think it's important to talk about money with your friends. This also means being honest when you're feeling strapped for cash. If they're aware of your situation, they won't hassle you do join expensive outings and they'll be more understanding if you suggest some of the above options.
Chances are, they'll appreciate the cheap hangs and join you on your mission to have a social life without blowing your budget. They may even have some tricks up their sleeve they can share with you.
You don't have to estrange yourself from your friends, only seeing them in pictures having fun without you, just so you can save some dollars.
There are countless ways you can save money and budget better and we don't think that giving up your social life is one of them.
---
Dani

Leever

is a freelance writer from Melbourne. Working as the Online Content Assistant at Archer Magazine,

Dani

's has had work published in SBS, VICE, Broadsheet and Pedestrian.tv. When not writing,

Dani

is a workshop presenter for PROJECT ROCKIT, Australia's youth-driven movement against cyberbullying, hate and prejudice.