Money
#StudentLife Conundrums: Fun or Finances?
Money: we want as much of it as we can get, so why does it feel so good to spend it? Finding the balance between each satisfying extreme is a lifelong conflict of interest which usually begins around the time we start university. Have fun or be financially smart? Well, why not both?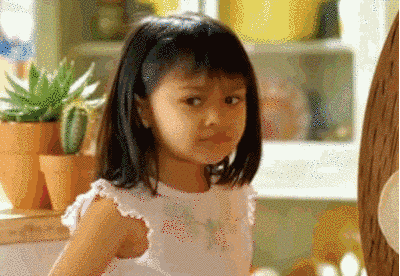 Despite the idea that students don't really give a damn about many of life's tougher 'realities', a recent study found students are well aware that managing their finances is important.
In fact, nine out of 10 Aussie students agree that managing their money is a priority, according to research from the Westpac O-Week Student Report. And what constitutes being savvy, according to students? Having a budget planner, little to no debt, and learning how to invest.
We know what to do, but it's hard
Budgeting, saving and investing; seems pretty straightforward. That is, until the parties and the lunches and the coffees, and buying that tee in three different colours "for university" and most certainly not because you have a mild online shopping addiction and they were on sale. Despite knowing what's important, a massive two-thirds of the same students actually find doing these three things really difficult.
Ashley Gray knows a bit about money, being the Head of Youth and Millennial Markets at Westpac. He says, "Some simple ways to manage your money include online budgeting tools, which help to track spending, or removing visibility of online savings accounts so you aren't tempted to dip into them." In other words, use online resources to support you, and hide your saving accounts from yourself. Ashley notes that "these small changes can have a substantial impact on long term savings."
If you're starting out in tertiary education, learn from the stuff-ups of those that walked this path before you. N.B: more than a third of ex-students said in hindsight, they wish they'd saved while studying.
Regret straight up sucks, and with a third of students thinking about saving for their first home while they're still at uni (or on other things like long-term travel and investing in shares) we've got some student-friendly tips for saving without watching the life force drain out of you.
#1 Use your discounts
Time to flash your student card. I still remember the sad day I was no longer eligible for discounted public transport, so make the most of it. You can get discounts on everything from airfares, to movie tickets, books, medical costs, some online shopping sites like ASOS and even computer software.
The International Student ID Card (ISIC) is recognised and supported by UNESCO and will set you back around $30, but if you splash out, you can get 42,000 discounts in 125 countries.
#2 Budget basics
Ashley says, "by putting aside $50 a week, over three years of study, [you] would have saved almost $8000 which is a fantastic start to realising [your] dreams sooner." So whether you want to travel the world or eventually call a place your own, budgeting is essential – but you don't need to overthink it.
Start small – like Ashley says, you don't need to be pocketing more than $50 a week to make a difference. That way, you can get comfortable with the idea of a budget, because you're more likely to stay on track and avoid impulse purchases when you use one. If you're keeping tabs on your spending, you'll know when you really need to start grocery shopping and ease up on your uni cafe dependency, or have a weekend staying in due to a mid-week blow out. It's about balance, not deprivation. There are heaps of online tools available, like this one.
#3 Hide, but no seek
There is a plate of chocolatey, gooey, perfect-looking brownies sitting on the kitchen bench, in your direct eye-line. Don't tell me you wouldn't be tempted to take a big bite out of one/many/all of them. For most of us, preventing a face-first dive onto the plate means we'll have to remove the temptation by hiding it from ourselves.
By the same token, if you have money sitting in your account, in plain sight, you're going to be tempted to spend it – it's human nature. You can actually select an option to hide your savings account from yourself with a Westpac eSaver Account.
#4 Talk to those in the know
The report found that 57% of students will get financial advice from their parents, followed by family and then friends. Sometimes though, it is worth supplementing their advice with that of a professional to make sure you have all the up-to-date information you need to make the right decisions for this particular (exciting) time in your life.