Career
Why Taking A Pay Cut Was The Best Career Decision I Ever Made
For as long as I can remember, my dream was to work in magazines. I've loved reading them since I was 10 years old, when Barbie magazine was a popular thing (yes, that Barbie).
Throughout my childhood and teens, I would count down the days until the next editions of my favourite mags came out with an enthusiasm similar to that reserved for Christmas and my birthday. Mum would get irritated when I'd devour the entire magazine while we were still at the grocery store, but still insist on buying it for my collection.
Meanwhile, I realised early on that I was rubbish at anything requiring the left side of the brain or physical prowess, but excelled at school subjects that involved writing. So, becoming a magazine journalist seemed like a no-brainer. It became a career I would love, but one that wasn't necessarily a straight path in terms of career development. I even ended up taking a pay cut to ensure my future and love of the work I was doing.
Landing the dream job
As a teen, I would imagine an older, more polished version of myself, sashaying into the lobby of Sydney's biggest magazine firm with a takeaway coffee in hand. After finishing my degree and interning for a year at CLEO, that did happen. Or at least something close happened – it was less "sashaying" and more just trying not to spill my coffee.
At age 20, I had nabbed the dream job in mag land. Granted, it was working on the picture desk at a weekly entertainment rag (rather than the glossy magazines I had imagined) earning around $30k a year — but hey, it was a foot in the door!
Climbing (slowly) up the ladder
Two years later, I landed a job working as a feature writer, earning a not-too-shabby salary of around $53,000. I loved the team, the role and being able to interview diverse people. But after a year, I started to get itchy feet.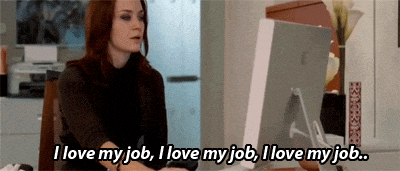 I feared that I'd get pigeonholed into writing real life and would miss the opportunity to gain digital publishing experience – a real necessity in my industry. At the same time, I was becoming more and more interested in health and fitness and realised that was what I wanted to write about.
My kind boss caught wind of this and gave me a pay rise in an effort to retain me. But not long after, a job as a junior content producer came up at one of Australia's biggest lifestyle websites. Still being a start up, the salary was $10k less than the salary I was used to. Plus, I would be going back to being a junior — a moniker I'd already worked so hard to ditch.
Taking the plunge
I was offered the role and had a difficult decision to make. Did I really want to ditch the security and decent salary of my magazine job for a lower-paying, less-senior role? The people around me (read: my mum) weren't too sure it was such a great idea. But my instincts were telling me it was the right move. I decided to jump into this new digital role, even though I'd be taking a pay cut.
At first, it was a bit of an adjustment. Not only did my new role pay less, but I went from a fortnightly to monthly pay schedule. Yep, the struggle was real.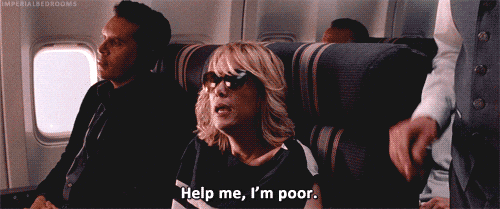 Plus, I discovered that the digital world was a lot more fast-paced than working for a weekly magazine. Talk about a shock to the system.
The best decision I ever made
It became clear almost immediately that I'd made the right decision. I loved the work and the freedom I had in what I wrote about. Luckily for me, the employer ditched the "junior" tag in my job description pretty quickly. The job also had some pretty cool perks, and I was going to events and picking up freebies sent to the office.
It became clear almost immediately that I'd made the right decision. I loved the work and the freedom I had in what I wrote about.
Still, around the one year mark, I started to get restless again (are you noticing a theme?). I had started my own copywriting business on the side and was getting plenty of work through that. I still adored the website I was working for, but had realised I craved variety and flexibility. Working in an office, for just one publication, was no longer doing it for me.
I was lucky in that my employer allowed me to continue working for her, in a remote freelance capacity. It was an arrangement that suited as both. I was now producing a higher output of work, but was doing so on my own terms.
Ultimately, taking a pay cut to get started in digital media turned out to be the best decision I ever made.
Not only did taking the role allow me to build up a digital portfolio of more than 500 articles, it opened new doors for me. Six months on, I still write for the publication (as well as a range of others), while building my personal brand. I've dabbled in everything from social media management to being MC at events and TV extra work. I even recently launched a lifestyle blog of my own.
It sounds clichéd, but I'm now living a life I'd never imagined. Not only do I love my work, but I can do it from anywhere in the world – whether that's on the couch in my PJs or a deckchair in Hawaii. I'm also now earning more than ever.
Career paths aren't always linear. Sometimes, you have to take a step down or across to get to where you really want to be. If it's going to allow you to pick up new skills or create new opportunities, taking a pay cut can sometimes be a good thing. Provided it's not going to send you spiralling into debt, it may even be the best decision you ever make.
---
Emma Norris is a Sydney-based freelance writer and the owner of copywriting business, contentinthecity.com and lifestyle blog, agirlinprogress.com. When she's not playing with words, she's either doing pushups or stuffing her face with pizza. You can follow her on Instagram @emmajanenorris.
Main image: 20th Century Fox / The Devil Wears Prada