You'll know from your friends that people spend their money very differently. Maybe one takes a four-week holiday and saves hard all year while others always seem to have new clothes and others again cook beautiful, elaborate meals each weekend.
But we can't help but be curious: what's "normal"? What's average? What's typical?
Well, it turns out normal is a spectrum. And there are different ways you can measure it: there's the median income, the average full time income, and the average income. They each produce wildly different figures. The ATO's annual taxation statistics for 2014-15 reveal the median taxable income of the nearly 10 million Australians with a taxable income was $54,543; the average was $59,108. That includes people who work part-time.
Meanwhile the average full time income is more like $80,376. That figure differs according to gender: women who work full time earn on average $68,994, while men earn more at $87,334. And these numbers don't reflect household income: people living with their partner and pooling together two "average" incomes might be more comfortable; or perhaps two people are living on the one income while another looks after their three kids.
Like we said: normal is a spectrum.
We asked three people on the spectrum of average to document their spending for a week. You'll meet a woman working for a not-for profit and living with housemates, a first-time father supporting his wife and baby, and a woman who works in the mining sector and lives with her boyfriend. From groceries to entertainment to transport, we peeked behind the curtain to learn more about the spending habits of everyday Australians.
DIARY 1
Female
Age: 32
Location: Melbourne
Industry: Not for profit
Living Situation: Lives inner city with two housemates
Rent: $925/month ($232/week)
Annual Salary: $75,000
Monthly Take Home: $4566
Savings: $854/fortnight
Debt: $0
Assets: car (worth $1500), and I just sold my house in Hobart, so have $120k to invest.
Thursday
8:30am: Visit the supermarket on my walk to work to get a banana and milk to go with my muesli at work. Tuna cans are half price so I grab a couple for my work snack drawer. $3.88
6:00pm: Take up an invite to go out for a quiet dinner. When I get there, I realise it's a blind date in disguise. $35
8:00pm: Post-dinner drinks because I'm tipsy and he's nice. $42
Midnight: Consider an Uber but decided to walk the 15 minutes home to clear the head.
Daily Total: $80.88
---
Friday
8:30am: Needed a bit more sleep this morning so decide to tram to work. $4.10
9:00am: The thought of muesli makes me feel nauseous so another trip to the supermarket for breakfast at my desk. I end up buying dry biscuits because I have some cheese in the work fridge, a 1L juice because it looks delicious and I'm thirsty for something other than water, and butter because I need to cook a cake when I get home. I consider buying a family block of chocolate, but nothing I like is on special so I pick up a banana on the way to the counter in case I end up feeling like muesli after all. $11.15
9:15am: Decide to duck into the chemist because I've been putting off buying nail scissors for weeks and I feel like I can make a decision about which pair to buy today. $11.70
9:20am: It's my colleague's birthday and she's brought cake! I eat this for breakfast, lunch and afternoon tea. $0
1:45pm: Use my lunch break to go and buy a new bedsheet – also something I've been putting off for weeks. Get to the shop and confronted with too many choices. Leave without a sheet. $0
4:49pm: Boss suggests a post-work drink and I'm too weak-willed to say no. Drop my plans to walk home but promise myself one prosecco before rushing (tramming) home to cook a cake for my cousin's Welcome to Melbourne dinner. $11.10
7:00pm: Cake cooking isn't for Friday nights. Drop by the supermarket to buy Drumsticks and Tim Tams as my dessert offering. $6.82
Daily total: $44.87
---
Saturday
8:00am: Use my housemate's bread, butter and Vegemite for breakfast. $0
9:00am: Morning jog has me feeling virtuous and resolving I need new joggers.
12:00pm: Six-weekly massage. $90 (I'll get some of this back through health insurance but never know how much.)
1:10pm: New pair of sneakers in hand. Dropped in to the outlet shop because the huge, yellow billboard out front exclaiming an extra 30% off storewide was too hard to resist. Bargains everywhere but I stay strong and just get what I came for. $83.30
1:20pm: Friend is on my doorstep when I get home and keen for lunch. We go to the new falafel place where I hand over the cash for lunch. Forget to ask friend for her half, but reckon it will come out in the wash so don't bother texting. $28
6:00pm: En route to a concert in the city, feeling hot and working up a thirst. $4.10
6:30pm: Wine time! $21
10:00pm: Starving! Head to ramen joint. I'm paying because I owe my friend money for the ticket. $63
12:00am: Top up my Myki while I wait for the tram home. $34.10
Daily total: $323.50
---
Sunday
11am: Promise I'll buy a loaf of bread later and eat my housemate's toast for breakfast again before baking the cake I've been meaning to make since Thursday. $0
2:00pm: Get the weekly supermarket shop out of the way. I don't spend much at the supermarket in my weekly shop because I just get staples like rice or milk or washing detergent. I don't tend to cook at home a lot and if I do, I'll swing by the shop on the way home to get something to cook. I used to do big weekly shops to have something for every meal but I found I would have to throw out so much food at the end of the week because plans changed. $31.22
3:00pm: Swing by the library to pick up a book I've been waiting for ages for before spending the rest of the day at home reading and doing some life admin. $0
Daily total: $31.22
---
Monday
6:00am: It's a public holiday, but somebody's got to work. I'm doing it from home today. Muesli and yoghurt for breaky, with a bit of fruit. $0
12:00pm: Whip out some leftovers from the freezer for lunch. $0
3:00pm: Knock off and head for a swim at the local pool. $6.50
6:00pm: Feeling good and healthy so call up my friend to see if she's keen for a run. She is, and wants to cook dinner for me as a bonus! $0
Daily total: $6.50
---
Tuesday
8:00am: I'm on the early shifts this weekend and like to knock off ASAP to make the most of the arvo, so I catch the tram into work after doing a couple of hours of work at home first. $4.10
3:45pm: Running late for a meeting with a financial advisor. I had planned to walk but work is so busy this week that I need to jump on the tram. It's not a usual Tuesday activity but I need advice on what to do with the money I have made from selling my house with my now-ex. It's intimidating being new to the investing scene and advice comes at a cost. $539.10
5:30pm: Time to meet a couple of friends at the pub for beers and dinner. More talking than drinking as I haven't seen them in ages and I have to work early tomorrow. $32
Daily total: $575.20
---
Wednesday
6:00am: Lump in to work. Is the weekend nearly here? $4.10
3:00pm: Tram home before driving out to my mate's house to visit her and her new baby. $4.10
5:30pm: Drive across town to my woodworking class. We've just crossed the halfway mark of the 10-week, women's-only course. It's been super fun as well as a good way to meet new people. $5
8:00pm: Drive home with a bunch of basil from the workshop's garden in hand. I've got ingredients at home to make pesto, which I'll smash together for a late pasta dinner. $0
Daily total: $13.20
WEEKLY TOTAL: $1075.37
DIARY 2
Male
Age: 27
Location: Adelaide
Industry: Contract management in manufacturing industry
Living situation: Lives suburbs with wife and baby
Rent: $340/wk
Annual Salary: $72,000
Monthly Take Home: $4318
Savings: $2000
Debt: $2750 (balance transferred credit card)
Assets: Car and small share portfolio (~$15k)
Sunday
6:00am: Baby wakes early and won't go back to sleep without cuddles – so I cradle him in one arm and hold the work laptop with the other, doing some quick catch-up in preparation for Monday. I finally have a chance to make breakfast at 10:30am – I make use of what's in the fridge, and cook scrambled eggs and sautéed vegetables on toast. $0
12:00pm: My wife goes out to the supermarket for some more assorted needs, mostly work lunch ingredients and some baby essentials. (We have a joint account for groceries, but the account is topped up out of my pay.) $53.47
2:15pm: It's my turn for some R&R! I catch up with a friend and we go to the cinema. Popcorn is my shout this time. $31.05
7:00pm: Tonight, it's more steak, this time paired with roast vegetables. Baby has some vegetable puree. When baby goes to bed, we watch some TV and share some yoghurt that we bought earlier. $0
Daily total: $84.52
---
Monday
6:25am: Monday! I have my usual breakfast of warm oats and a dash of honey. I throw together a ham, cheese, salad and mustard sandwich and jump into the car. I only live 30 minutes' drive from work, but due to the location and public transport options, it would take just under 2 hours if I took public transport. I think I know which option I'd rather! $0
7:20am: I stop at the petrol station on the way to work and put in just over half a tank of 95 RON. The full tank should last me a fortnight. $27.89
10:00am: Snack time. I brought a banana, but I'm also lucky to work in a team that is given an unending supply of biscuits and rice cracker snacks… $0
12:30am: On my lunch break I took the opportunity to pay some bills – one power bill to close out our recently vacated rental, and one for the establishment of our new rental ($171.91). I also took the opportunity to buy tickets to the Lego convention this coming Friday – should be a bit of fun for the family! ($28.95). $200.86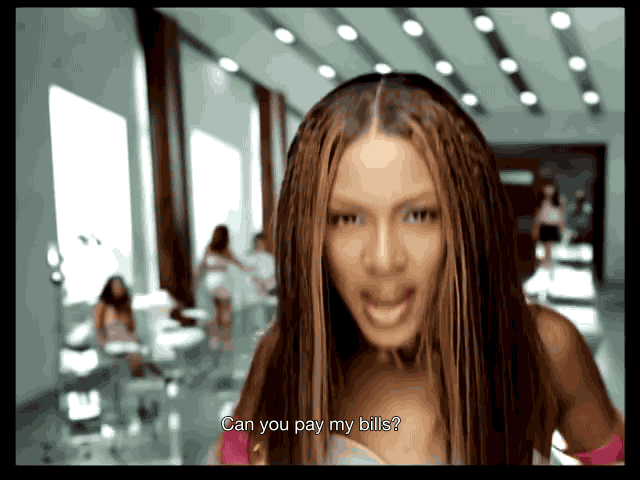 During the day, my wife went to the supermarket to get ingredients to make a meal for a few days, and some more vegetables to make baby food. $34.13
7:30pm: Dinner is a little late tonight. We use the final pieces of steak and have more roasted veg. Baby happily slurps some more puree. $0
Daily total: $262.91
---
Tuesday
5:50am: Up and at em; it's childcare day! I look after baby while my wife gets ready for work. After they have left for childcare, I quickly throw together a sandwich, banana and muesli bar and head to the car by 7:10am. $0
10:00am: I just had my flu vaccination and I survived without a fuss, so instead of a lollipop I treat myself to a latte at the cafeteria. (Yes, we have a barista on-site. Yes, I love my workplace). $3.70
12:30pm: Today's lunchtime bill is for the internet and mobile phone. Went over my data, so it's $10 more expensive this month… lesson learned. $89.95
5:45pm: Back home, and thankfully we have all the things we need to make a big meal for a few days – fried rice. Pork sausages, broccolini, egg, and the other usual veg – delicious. Baby has some more purée. Later on, when I get the chance, I make some lunch for tomorrow – I cook some rice and portion it out, and tomorrow morning I'll put frozen vegetables in with it, and take a can of flavoured tuna. $0
Daily total: $93.65 + $680 rent
---
Wednesday
5:30pm: Oats for breakfast, and I collect the tuna/veg/rice on my way out the door. At work, I have a large stash of tea bags that I churn though – no need for a coffee today. $0
9:30am: Hot cross buns for morning tea courtesy of the team lead! Did I mention I love my job? I spend the rest of the work day snacking on freebies. It's really helping me get through what is turning out to be a busy day! $0
7:30pm: Baby is asleep early tonight, so we enjoy a rare opportunity to eat our dinner in front of the TV. We eat some leftover fried rice and share some more yoghurt. $0
Daily total: $0 (yay!)
---
Thursday
8:00am: I really don't feel like being at work today. I've got a nasty cold, and most of the team are taking a day off in lieu. I'm entitled to one but I've had to take a raincheck on that; I've got too much to do. The more I think about needing a self-pity coffee, the more it becomes irresistible. I cave. $3.70.
I feel better about buying my coffee when I find out that my (monthly) pay went in a day early because of Easter! Monthly pay really sucked at first, but I've learned to manage it and now it makes budgeting really easy.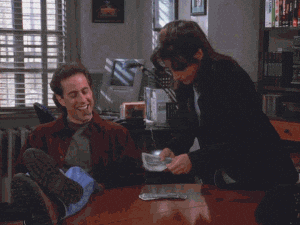 During the day, my wife went to the supermarket to cover us for the long weekend, as the larger grocery stores in SA are only open on 1 out of 4 days across Easter… upcoming meals are salmon and pork roast, both with vegetable. $95.35
5:30pm: On the way home from work, I stop over at a department store. I received a gift voucher recently, and I've decided to spend it on my family. I buy some Easter chocolates for my wife, and for baby, I buy some books, a little CD player, and his first ever CD… The Best of The Wiggles! $76
7:00pm: Tonight's dinner is whatever we can make from leftovers in the fridge – some fried rice and some salad – and we also share another tub of yoghurt. $0
Daily total: $175.05
---
Friday
8:00am: I feel very lazy after a busy week, so I have a piece of toast for breakfast. $0
10:00am: We head off to the Lego exhibition. There were lots of amazing, detailed, and fun displays to see. I exercised great self-control and did not buy a single thing, not even a coffee or one Lego kit. $0
1:00pm: We return home and I spend the day playing with baby and doing housework while he slept, while my wife made a huge batch of homemade hot cross buns. $0
6:30pm: Salmon and vegetables for dinner for all three of us – baby's first serve of fish! $0
Daily total: $0.
---
Saturday
10:00am: After having an amazing leftover hot cross bun, my wife is off to Pilates class. Baby and I go along, and spend the hour going for a walk around the nearby shops. I stop for a takeaway coffee ($4), stop by a chemist for some essentials ($8.95), and then the florist for a bunch of just-because flowers for my wife ($25). $37.95
11:45am: We stop at a nearby supermarket to stock up on staples while the shops are open… and because we realised we forgot to think about tonight's dinner in the last big shop. $50.33
2:00pm: After having a salad for lunch, I decide to make an impulse buy. I've wanted to get an acoustic guitar for ages, and a nice one has come up on Gumtree – so I go for it. Of all the purchases this week, definitely happiest about this one! $100
3:00pm: On the way home I stop at a department store and spend the last of my gift card – socks, and a new baby toy. Don't need much more than the essentials! $25.
6:30pm: Homemade beef burgers for dinner, flame grilled on the BBQ, with choose-your-own salad. $0
Daily total: $213.28
WEEKLY TOTAL: $1,509.41 including rent
DIARY 3
Female
Age: 27
Location: Perth
Industry: Mining & Resources/Consulting
Living Situation: Lives suburbs with partner
Rent: $100/wk + bills (partner owns house)
Annual Salary: $78,000
Monthly Take Home: $4571
Savings: $5000
Debt: $200
Assets: car and small share portfolio (~15k)
Monday
6.30am: Running late to work (again), I throw some rice flakes into a container and grab a pack of strawberries from the fridge to make breakfast at work. Drive to train station and run to train – again, as my typical Monday routine! $3.45
10:00am: About to make a coffee at work (love the free Nespresso), but the boss offers to buy coffee, so a free flat white it is! $0
12.30pm: Not feeling like the beetroot and orange salad with tandoori chicken that I brought from home, so I head out to my favourite Japanese joint and grab a chicken katsu bento box. Seriously, the best Japanese I've eaten in Australia. I eat too much. $13.40
8:00pm: Leave work late (yay me) and head over to meet my partner who was in town for a Christmas catch up. Instead of walking in the dark and fearing for my life (yes, I'm a nervous night time walker), I jump in an Uber who takes the long way around, costing me an extra dollar! Drive home with partner, avoiding late night trains (another irrational fear of mine). $7.48
9:00pm: After splurging on a delicious lunch, I decide to use my self control and make myself an open top sandwich at home for dinner. Meat patties, melted cheese, onion, spinach, carrot and cucumber – not too shabby! Dessert is frozen yoghurt. $0
Daily Total: $24.33
---
Tuesday
6.30am: Another big day coming up at work, so I make myself a fruit smoothie and a piece of PB&J toast for breakfast. Head in ready to take on the day! $0
9.30am: Make my own coffee at work… Definitely not as tasty as my flat white from yesterday, but will give me the required caffeine hit I'm yearning for. $0
12:00pm: I eat my beetroot salad and chicken that I avoided yesterday – was pretty good, making me feel only slightly guilty for indulging in Japanese food yesterday. $0
7:00pm: Head home to cook up a vege curry with the leftover veges in the house. $0
7.30pm: While the curry cooks, I complete my workout while watching Suits… because no-one can focus only on exercise! $0
Daily total: $0 (woohoo!)
---
Wednesday
6.30am: A piece of toast was eaten as I ran out the door. Drove into work, which will cost me later. $0
9.30am: Another coffee made at work as I run around trying to close out a number of tasks. $0
12:00pm: Leftover curry for lunch. I wasn't totally enthused by this with such a big day, but ate it anyway. $0
7.30pm: Leaving work late, but on the plus side the boss has offered to pay my parking fee. Little perks! $0
8pm: Use fish that I cleverly pulled from the freezer the night before and whip up some baked fish, sweet potato chips and veges. $0
Daily total: $0
---
Thursday
7:00am: It's pay day! Monthly pay is a great way to save money. I grab some cereal and strawberries to make breakfast at work. The toast idea was getting pretty dull. $0
12:00pm: We have a team lunch shouted by our boss. Beautiful pork shoulder and slaw with some buttermilk fried chicken for starters. Love a good feed by the boss, and surprised by the number of restaurants that are such good quality nearby. $0
3:00pm: After the lunch lull, I need a pick me up, so grab one of the charity chocolates in the kitchen. Would love to say that I never do this but… $1
6:00pm: Grab a few groceries on my way home to knock together dinner. Steak and salad – simple and delicious. $25
7:00pm: Finish my workout while getting dinner sorted. Am totally exhausted by 9pm so head to bed. Adulting gets hard sometimes! $0
Daily total: $26
---
Friday
6:00am: Leave home to drive down to a meeting with our engineering team in Pinjarra. Throw some toast in my mouth before I drive, wishing I had made a coffee to go. Need to get some fuel to get me there and back. $15
10.30am: Treat myself to a coffee and morning tea treat from the local bakery before I head back to the office. $7
1.30pm: Devour leftover lunch after eating out yesterday. $0
5:00pm: After-work drinks because YOLO! $30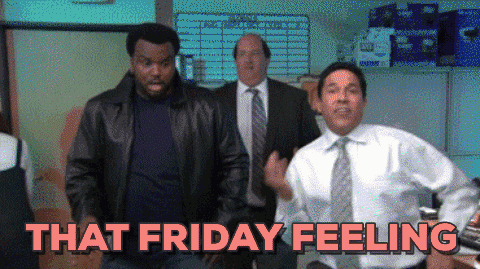 1:00am: Uber ride home. $35
Daily total: $87
---
Saturday
8.30am: Drag myself out of bed feeling a little worse for wear. Find anything in the fridge to eat, and vow to be better prepared for a night out. $0
1:00pm: Boyfriend brings home sushi for lunch, and does some housework while I hold my own pity party on the couch. $0
6:00pm: pasta with leftover veggies and bacon. $0
Daily total: $0
---
Sunday
8:00am: With my renewed vigour for life, I'm up and at 'em to get housework done! Knock back some cereal and tea before I get going. $0
12.30pm: Grab groceries for the week. I plan fairly meticulously – partly to save money, but mainly because I get a sick satisfaction in planning out my week. Yes, I'm aware this might not be normal, and I'm totally fine with it. $65
4:00pm: Go kayaking with the BF and head home to cook dinner and get ready for another week. $0
Daily total: $65
WEEKLY TOTAL = $302.35 (including rent)
We can all benefit from smart money management. Start by opening an Everyday Banking account with Westpac – or get a hold on your spending by using the Westpac Budget Calculator. Always read the terms and conditions and ensure the account is appropriate for you